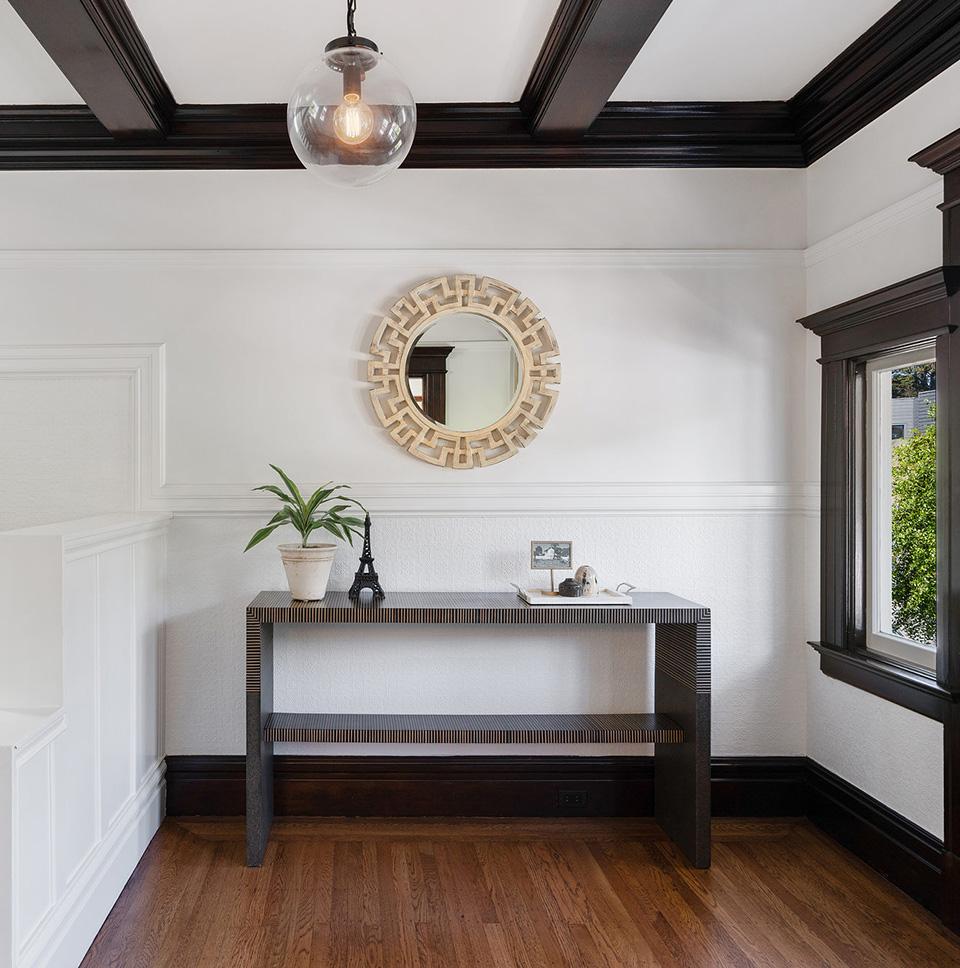 San Francisco
Home Buying Expert
When navigating the fast-paced San Francisco real estate market, it's essential to have an agent you can trust. With over 20 years of San Francisco property investment experience, I'm a skilled negotiator with unsurpassed neighborhood expertise. From locating off-market homes to developing unique investment strategies, I use my local connections to help my clients find the perfect property in a community that aligns with their lifestyle and financial goals.
Micro-Markets & Neighborhoods
San Francisco has many diverse neighborhoods that vary significantly in value, making being in touch with the micro-markets vital when making smart property investments. As a San Franciscan, I understand what it is to love the community you live in – to belong to a neighborhood and be a part of the local culture long-term. Discover the sights, culture, and vibe of San Francisco's top neighborhoods. Which area fits your personality?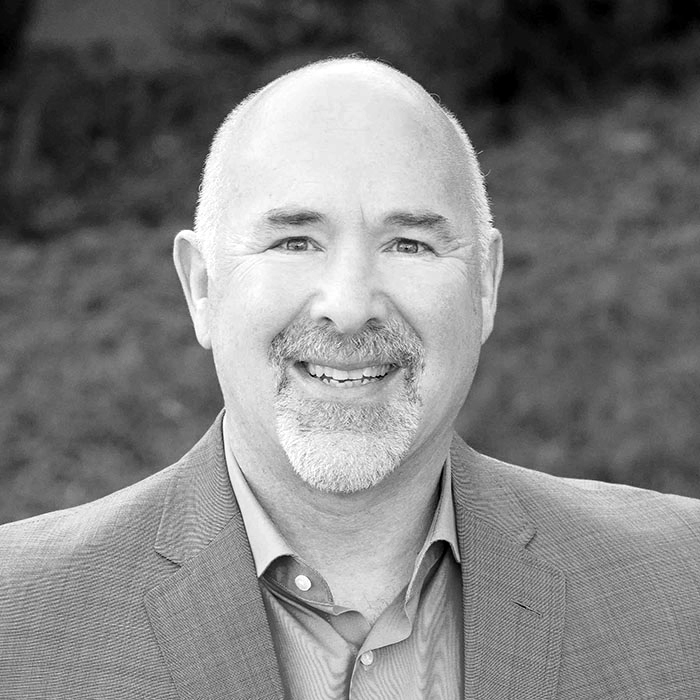 The Art of Negotiation
You've finally found the perfect property in an ideal neighborhood, and now it's time to make an offer. For some buyers, the negotiation phase can be a tense aspect of the home buying process – but it doesn't have to be.
There are many ways to approach negotiations. It's not always about making the lowest offer; sometimes, it's about being competitive and getting the home you want. I work closely with my clients to determine a negotiation strategy that aligns with their goals. By pre-determining our approach ahead of time, my buyers can relax while I skillfully navigate the negotiation process on their behalf.
– John DiDomenico
Off-Market Homes
Having the right connections and a solid network gives me the inside track on exclusive off-market properties. As a result, nearly 30% of my home buyers discover homes before they ever hit the market. Below are just a few examples of properties I helped my clients obtain. Learn more about recent off-mls homes via my blog.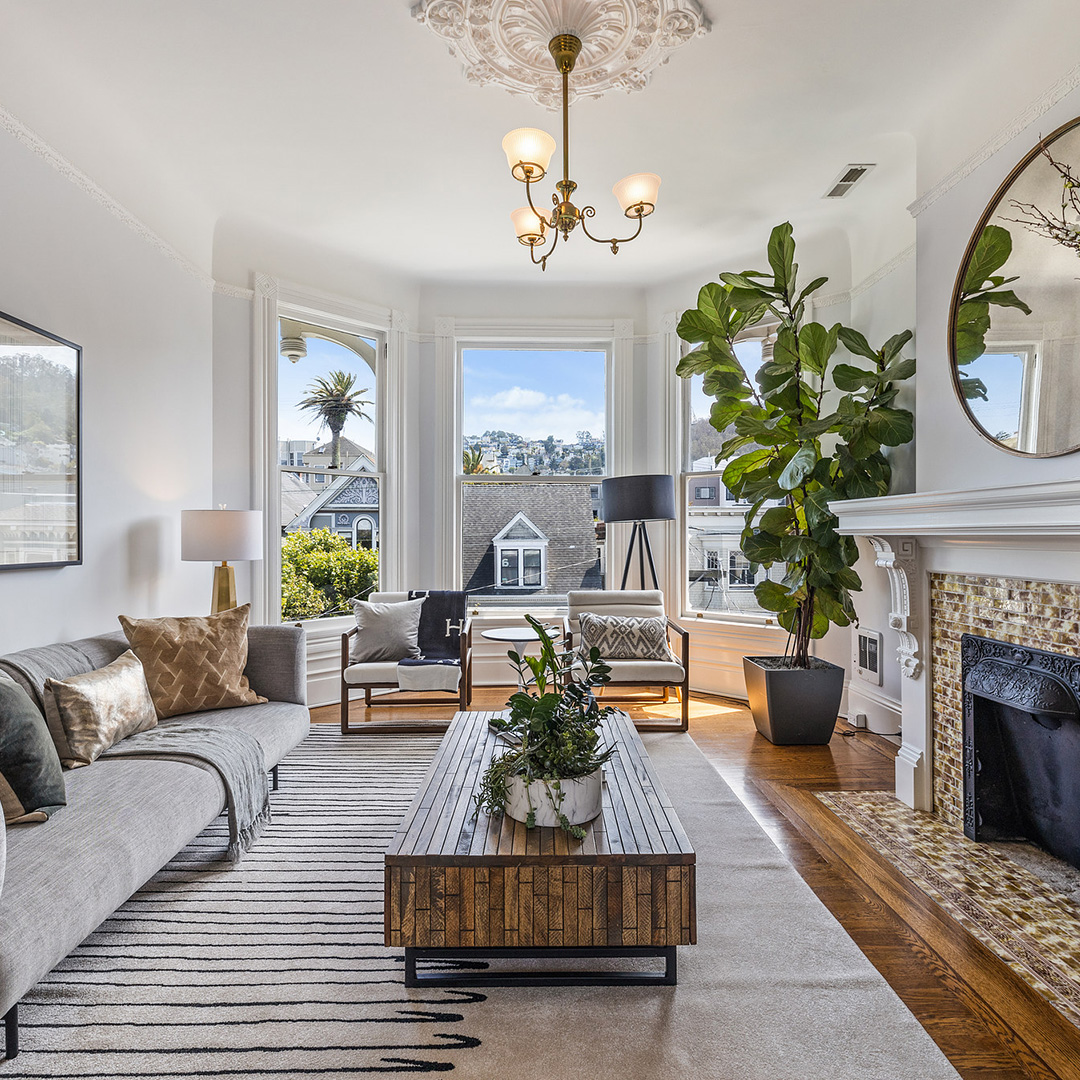 Investment Strategies
Traditionally, when people think of building wealth, they tend to think of the stock market. While stock investments can have a tremendous short-term return, real estate investments are a fantastic approach for longer-term investments. For example, mortgage relief, retirement pads, and post-college properties are great for people who enjoy the continuity of living and investing in the city. Tax write-offs regarding property depreciation also provide an excellent long-term financial incentive. Whether you want to diversify your financial strategy or build personal or family wealth, real estate is a great way to invest in the future.

Read about 454 Frederick, a home buyer's investment journey and million-dollar profit.
Results Our Clients Love
To me, the real estate investment experience is more than just buying a property – it's also about investing in the local community and helping my clients enjoy the home-buying journey.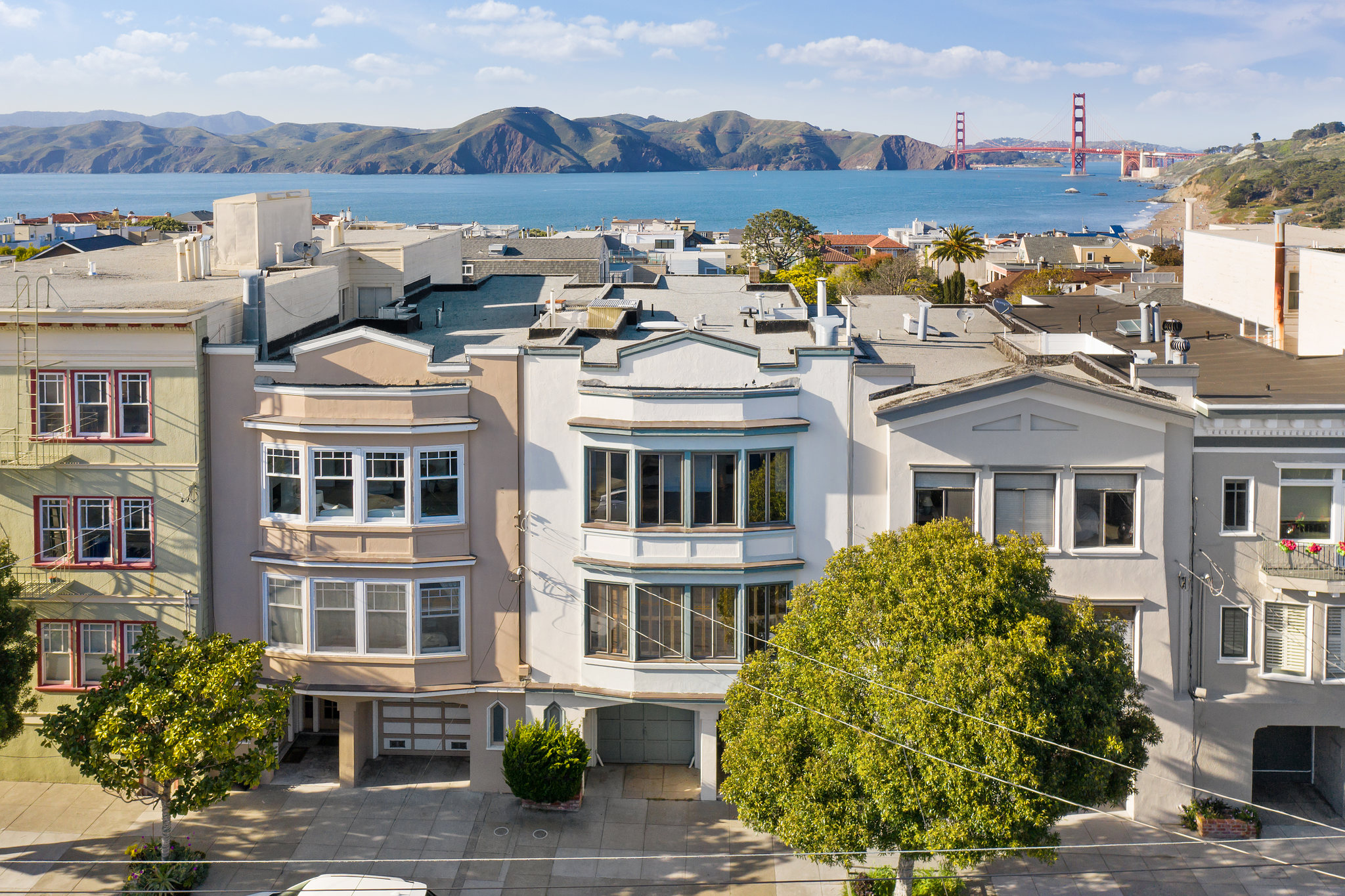 Buyer Story
John is nothing short of amazing! We were introduced to him through a friend and had the best possible experience a young couple can have buying their first house. John found the right house for us after two weeks of looking at homes. John perfectly executed the offer. He positioned the initial bid exactly where it needed to be. We won against 20 other offers after coming up just a little bit in one additional round of bids.

John brought in the right team of people to complete the transaction. He introduced us to an excellent lawyer, the right lender, a speedy appraiser, even an arborist to help deal with a problematic tree in the backyard through his network. Working with John, we were in contract on the house within three weeks and had the keys to the home seven days after that. (Zero to keys in under 30 days in the chaos that is San Francisco real estate). On top of all this John is the kindest person and best guide you'll ever meet. As first-time buyers, we had many silly questions and even sillier ideas, but John gently kept us informed and on track the whole way. We expect to be in this house for a long time, but we'll be giving John a call if we ever move.
Thanks so much, John!

Nick and Dani
2538-40 Lake Street, San Francisco
What My Clients Say
B
JOHN IS KNOWLEDGEABLE AND CONNECTED
John D is a knowledgeable, connected expert. During our time searching for a new single-family home with John, we had a competitive edge, as he knew literally every agent in town, and he was able to show us many properties that were not even on MLS or privately listed. His experience and property strategy was insightful, and he had our best interests at the top of mind with nuanced advice. We ended up purchasing our new home during a low-value pocket of the market, and then he was able to sell our condo shortly thereafter very quickly and well-priced.
It was John's 'Real Estate Magic' that landed us in this position. Thank you, John!
— Buyer & Seller Clients, 1235 5th Avenue + 1223 Shrader
M
HONEST, KIND, WELL CONNECTED
We feel very fortunate to have found John. As first-time home buyers, we got great value out of John's deep knowledge of San Francisco neighborhoods. Among other things he: (1) arranged viewings of 20+ homes during COVID, (2) used his relationships with other realtors to get insights on properties for sale and properties coming soon, (3) used his experience on home improvement to help us estimate costs, (4) worked seamlessly with our lender, escrow officer, and others to ensure a smooth transaction. We ended up placing a successful pre-emptive offer and were under contract in 30 days and in our home in 60 days. Most importantly, we really like John - he's honest, kind, super-responsive. He even got his own handyman to complete touch-ups on our home. When we're ready to move, we'll call John.
— Mina Muraki, 42 Clairview
J
I FOUND THE SECRET TO A GREAT REAL ESTATE AGENT
After buying two homes in San Francisco, I found the secret to a great real estate agent - and the reason you see the same names on all of the signs.
1) They know the market, both inventory and pricing.
2) They are always reachable and communicate about the transaction.
3) Their length of experience gives confidence to the other side that the right deal is about to be struck.
John has all of these, and the result is that you get your dream! John did it for us twice; our family will always thank him.
— Jim M. , San Francisco
L
JOHNS CONNECTIONS CANT BE BEAT
We just wrapped up the home search and purchasing process with John. We cannot recommend him enough or imagine having completed the search with another agent. John was kind, patient, and the ultimate professional. He was fast to respond and had a thorough perspective on every question we asked. He truly went above and beyond to get us our dream home, then helped us project manage the whole escrow process.

John's connections in the area can't be beat! He knew homeowners and real estate agents at every showing we went to. He tapped his network for lenders, contractors, and any expert we needed to research a home or develop an estimate for renovations. John, thank you!
— Luke & Leif, 6475 Colby
L
THOUGHTFUL ANALYSIS
We have had the opportunity to work with several real estate agents in Northern and Southern California over the last 15 years and can say with confidence that John was the finest that we have experienced. John's deep knowledge of SF real estate as well as his personal relationships within the market continued to add superior value throughout our home search and buying process. John's calm demeanor and thoughtful analysis helped with our decision and we could not be happier with the outcome. It doesn't stop there, John continues to advise us as we prepare for a home remodel! We highly recommend John for any real estate needs in San Francisco.
— Lance Clemons, Northern and Southern California
Z
JOHN HELPED US LAND A BRILLIANT OFF-MARKET HOME
Whaaaaaattttttt....a single-family home in a prime SF area for under the asking price - NO WAY!
John - you are amazing!
— Zach & Tasce, 38 Lyon Street
JD
See what more clients are saying
about their experience with John DiDomenico.