If you have real estate friends, now may be a good time to check on them. Teasing aside, 2021 was an unusually faced-paced year for real estate. Living and working in a market that is now always 'on,' it's interesting to look back at the year-end stats and reflect on my own experiences.
Like many agents, I saw bidding wars spurred by the narrow market and increased demand; but I also saw agents working together to help people buy a sell during an unusual time. I saw people yearn for a larger, more comfortable space to accommodate the new 'from home' lifestyle. And I saw what people value in a home shift as people sought to re-connect with nature and tactile hobbies – like gardening, cooking, arts and crafts, and exercise. Outdoor space has always been coveted in San Francisco. Still, after long bouts of being stuck indoors, people have and will likely continue to place an increased value on private outdoor living areas and homes with proximity to parks and trails.

There's no doubt that 2021 was a record-setting year for San Francisco. Working for California's largest brokerage, I engage with industry experts like Patrick Carlisle, Chief Market Analyst for Compass. He recently shared what those of us working in local real estate felt - 2021 was a record-breaking year.
Record-Breaking Real Estate Stats
According to data from SFAR, the San Francisco residential home sales for 2021 were $13,459,324,562. This figure surpasses the previous highest volume year in 2019 of approx $8.8B - a more than 50% volume increase.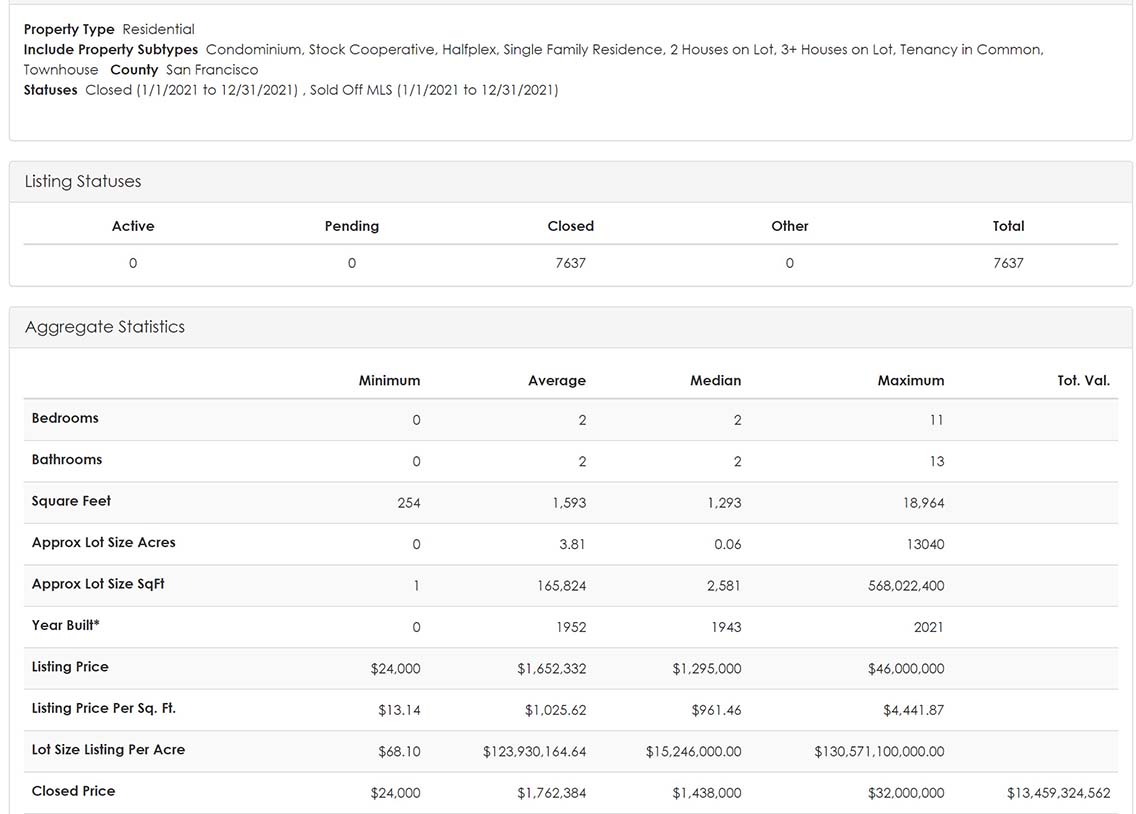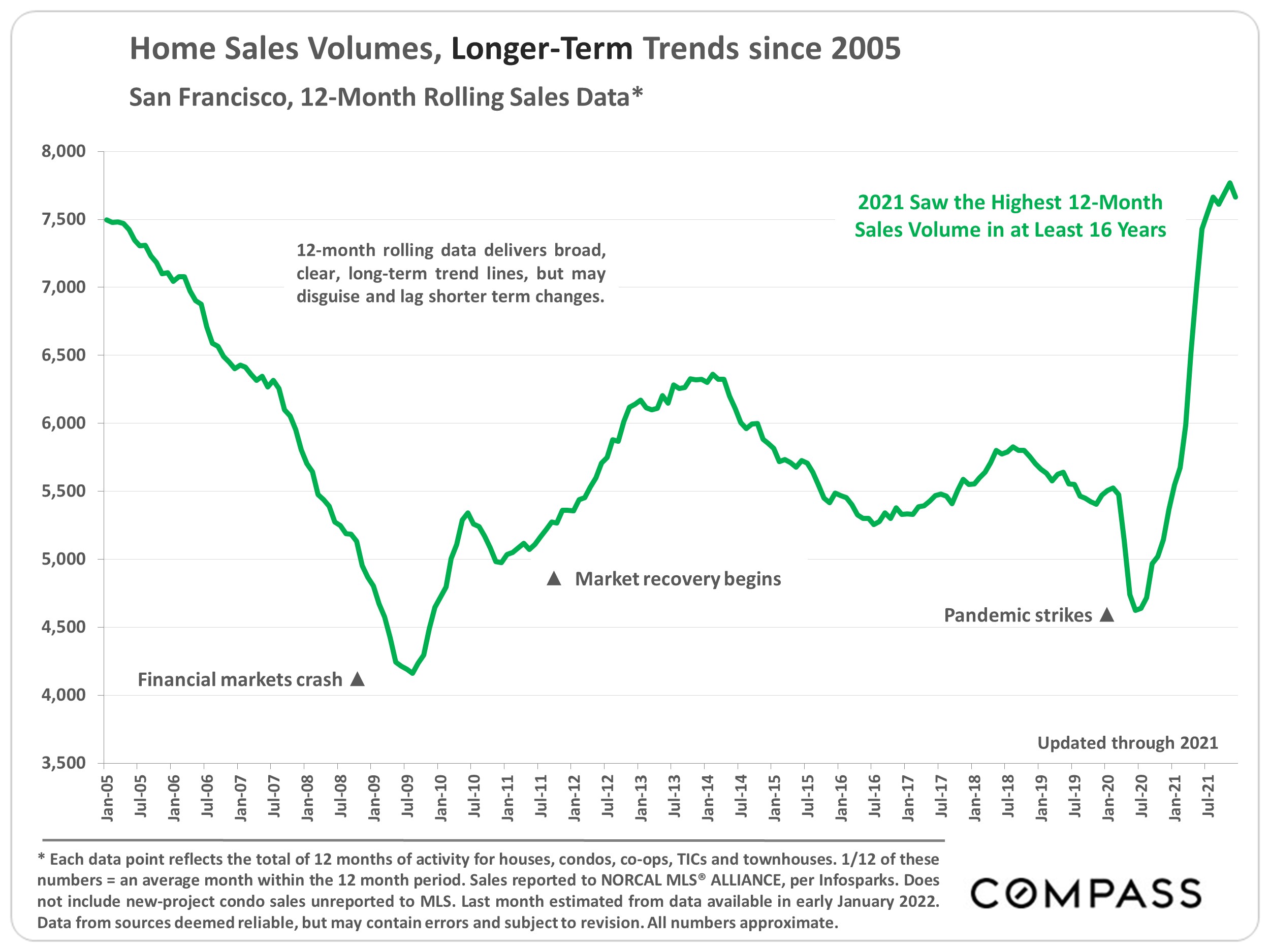 View more Compass stats via bayareamarketreports.com.
4 Of My Favorite 2021 Sales
When I think about last year, I can't help but think of all the fantastic people I got to help buy and sell San Francisco real estate. While so many come to mind, here are a few of my favorite.
2538-40 LAKE STREET - BUYER REP | $2,625,000 | SEA CLIFF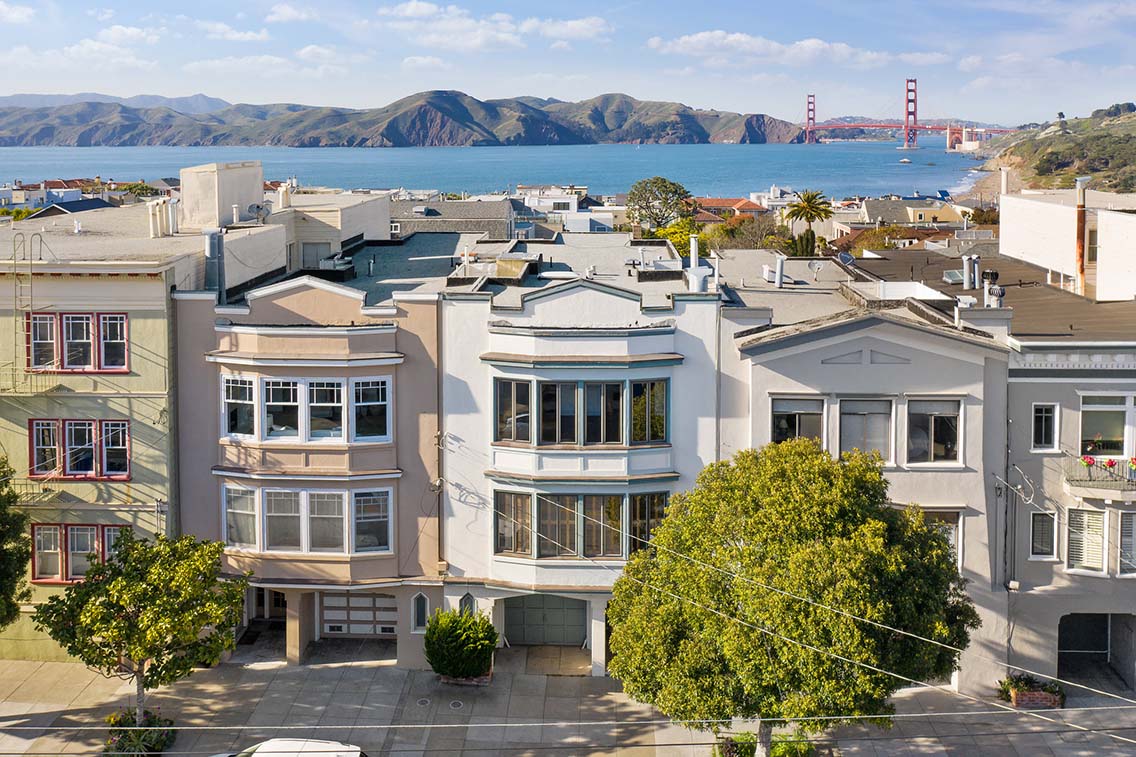 I had a lot of fun helping my buyers locate this home in the beautiful Sea Cliff neighborhood. As the winners out of 20 offers, these first-time home buyers were uber excited with their investment and the panoramic views of the Golden Gate Bridge. Click here to learn more about the listing.
118 WOODLAND AVENUE | $4,250,000 | COLE VALLEY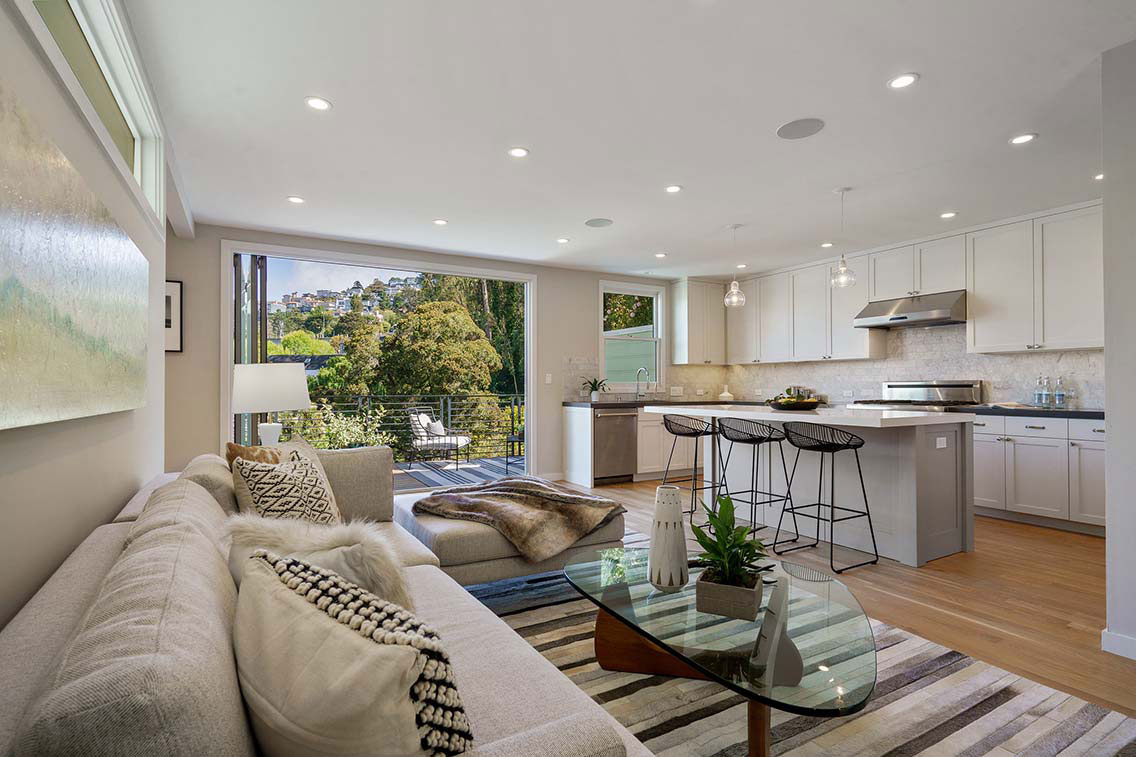 Selling 118 Woodland was particularly enjoyable as I had the opportunity to consult with the owners of 118 Woodland several years prior. Looking to make a few renovations, they wanted my insight on making wise investment decisions that would improve their enjoyment of the home while increasing the property value. As a result, updates were made to the overall floorplan, kitchen, and bath.
This year, when it came time to sell the home, I worked closely with the owners to market and sell the property. I created a custom marketing strategy to ensure the home received maximum exposure – providing Bay Area locals with the opportunity to discover this distinctive four-story residence. With a keen negotiation strategy and multiple layers of buyer interest – my clients received almost 500k over the asking price. Read my blog to learn more about this client's amazing journey.
454 FREDERICK STREET | $2,000,000 | COLE VALLEY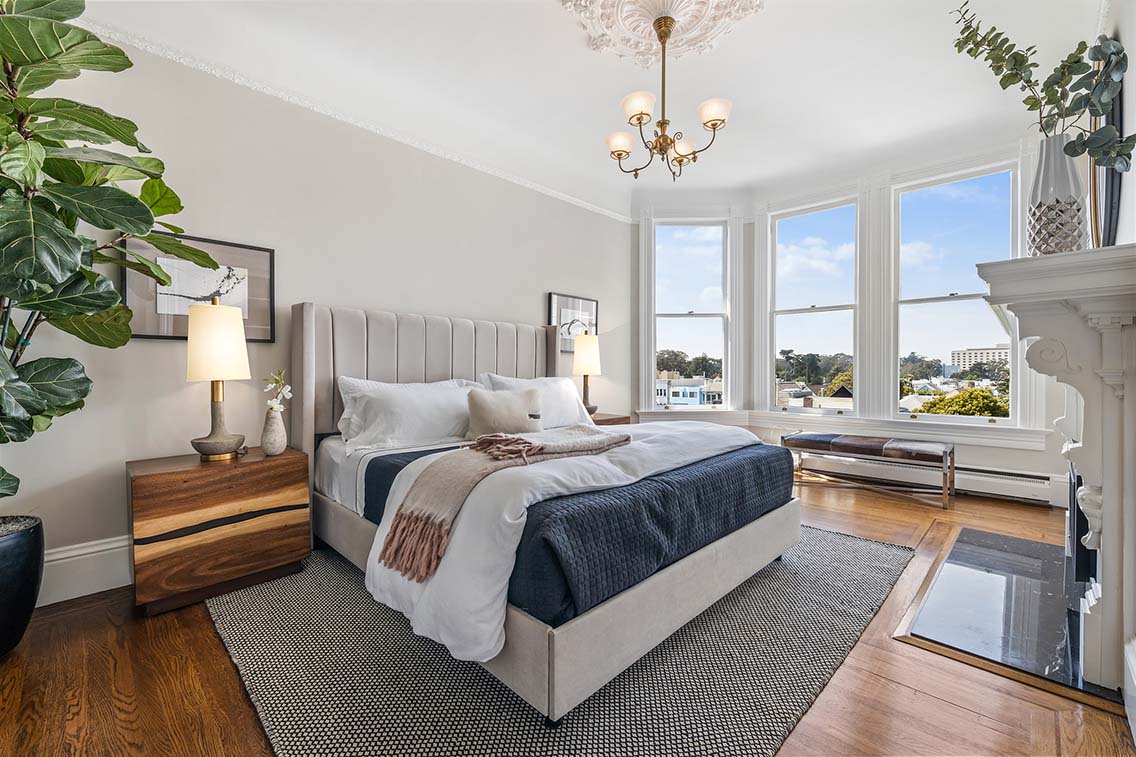 I helped my client purchase this striking penthouse condo over ten years ago for his daughter while she attended med school at UCSF. This year I helped him sell this fantastic property for a 1 million dollar profit. It is a fantastic client journey that you should read more about. Click here to keep reading via my blog.
227 CENTRAL AVE - BUYER REP | $3,630,000 | BUENA VISTA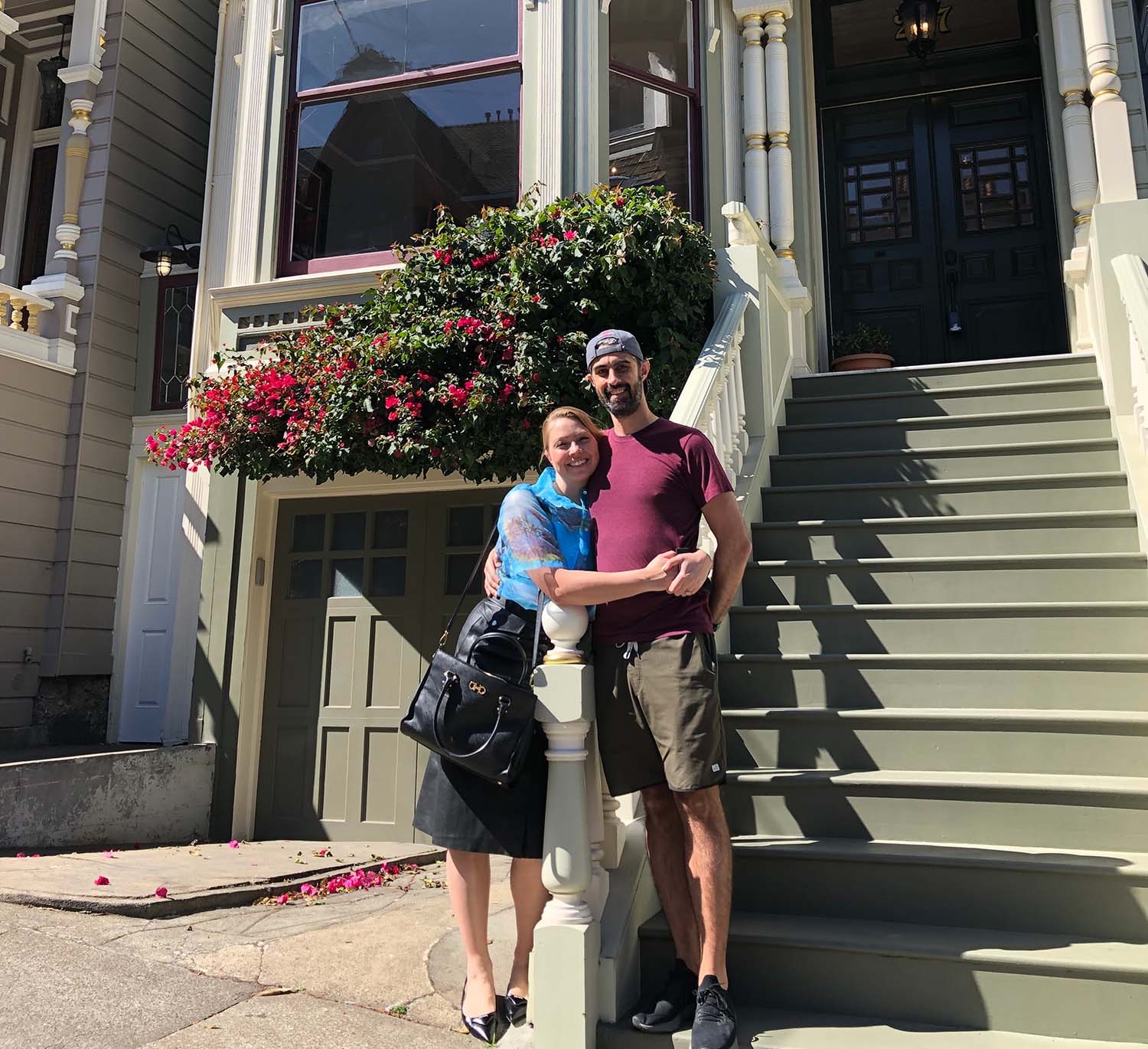 My buyers were super psyched about this beautiful Victorian home. Equipped with a keen negotiation strategy and vast San Francisco real estate expertise, I helped them land a spacious home perfect for their active and expanding lifestyle. 227 Central Ave is located in the delightful Buena Vista neighborhood and features four bedrooms, a tranquil backyard, and multiple levels of living space. The newly remodeled kitchen and bathroom make this house the perfect place for my clients to live and a solid real estate investment.
5 Favorite Neighborhood Home Sales of 2021
Looking at all of the homes that sold the surrounding neighborhoods, these five clearly stand out.
1336 4th Ave | $3,800,000 | Inner Sunset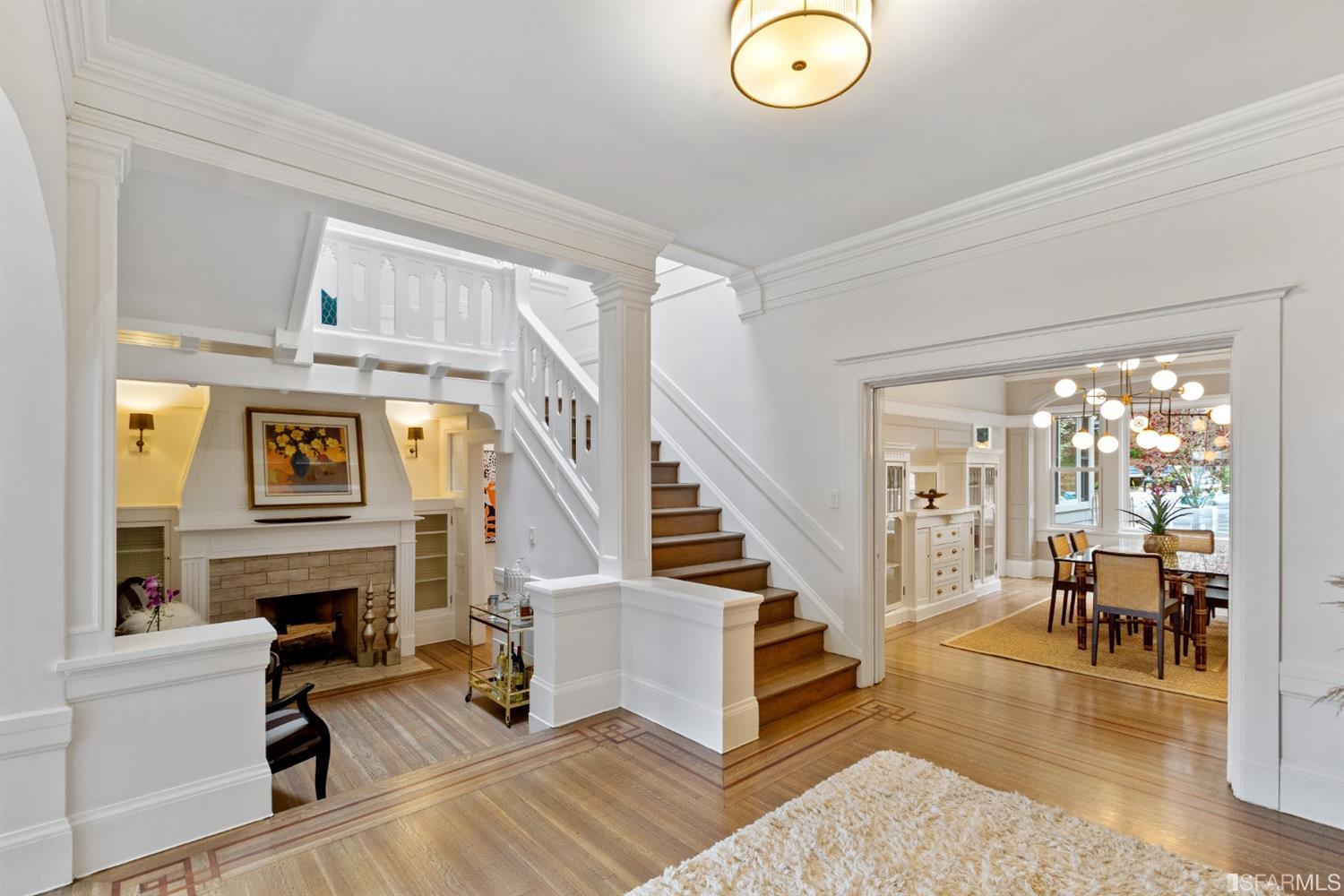 177 Belgrave Ave | $2,995,000 | Cole Valley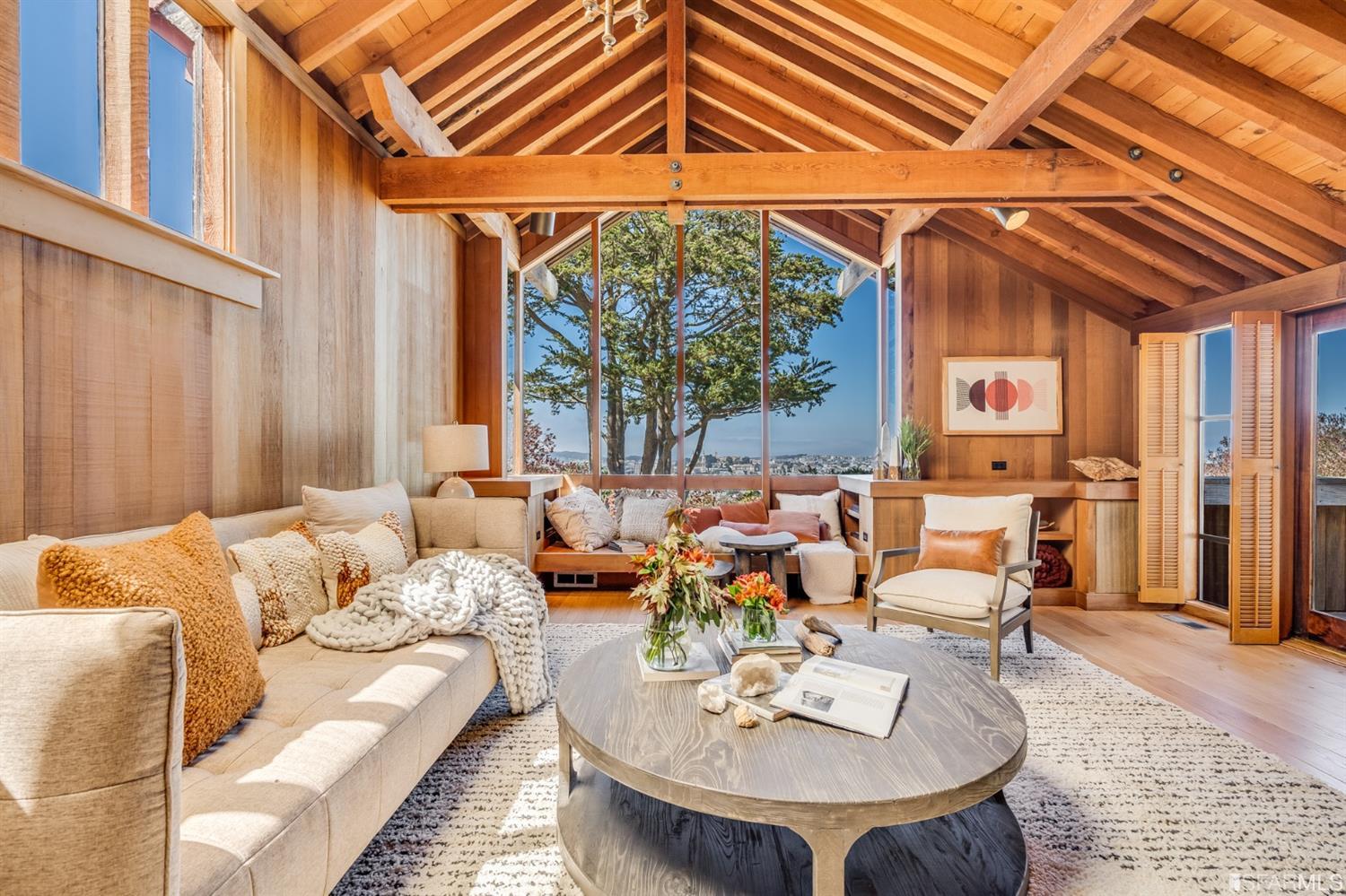 1130 Cole St | $4,875,000 | Cole Valley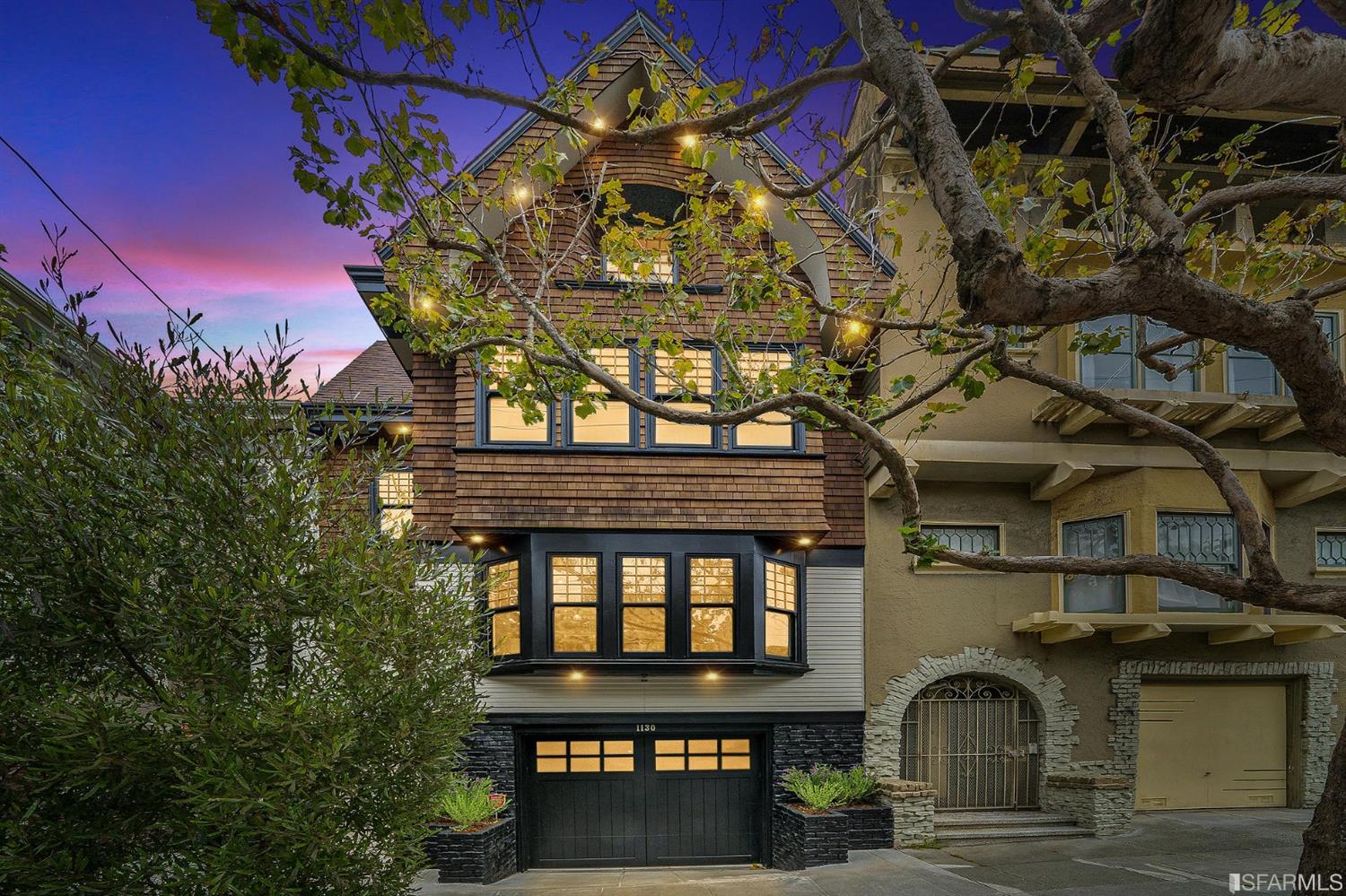 818 Steiner St | $7,250,000 | Alamo Square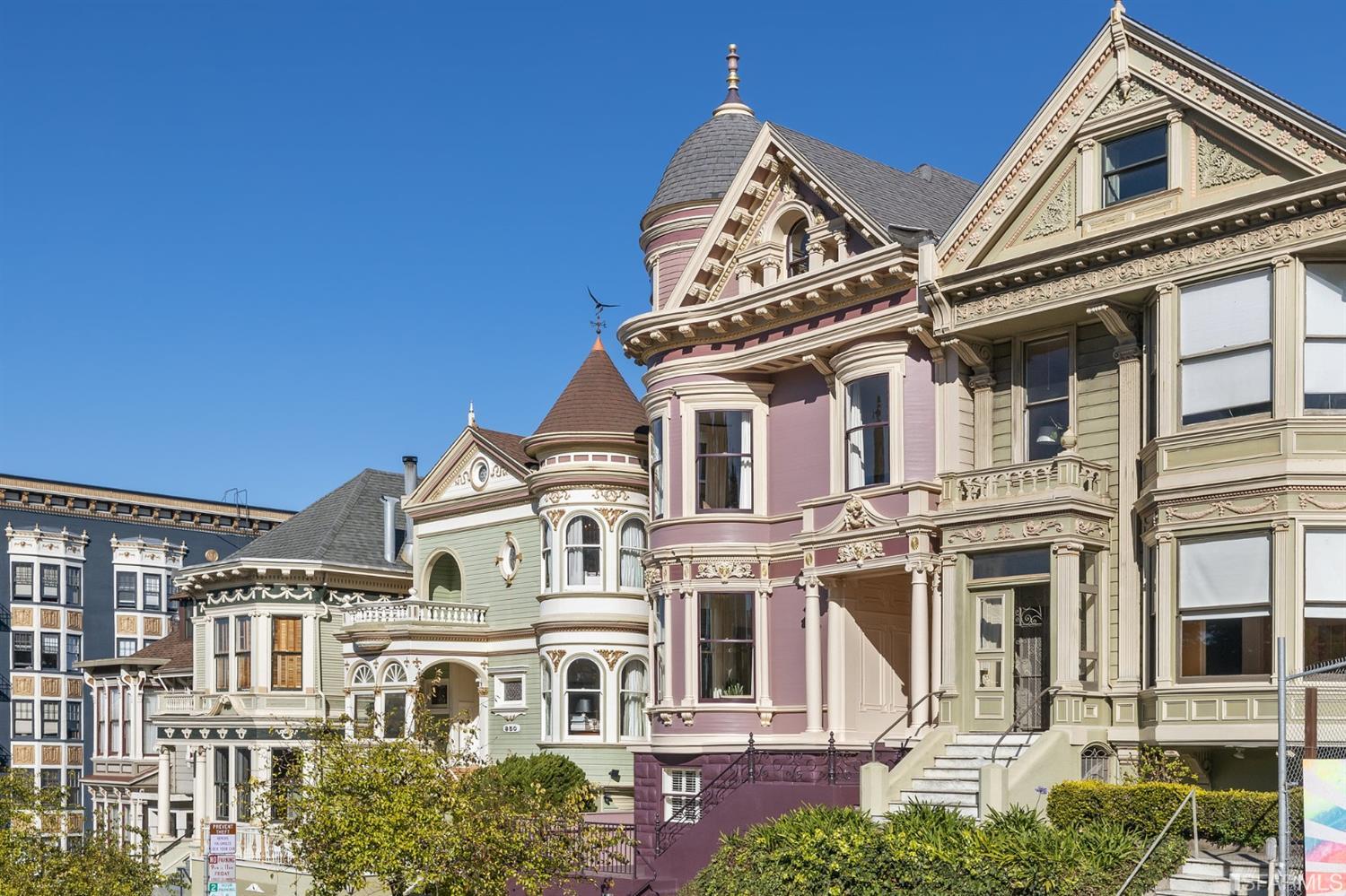 711 Scott St | $7,850,000 | Alamo Square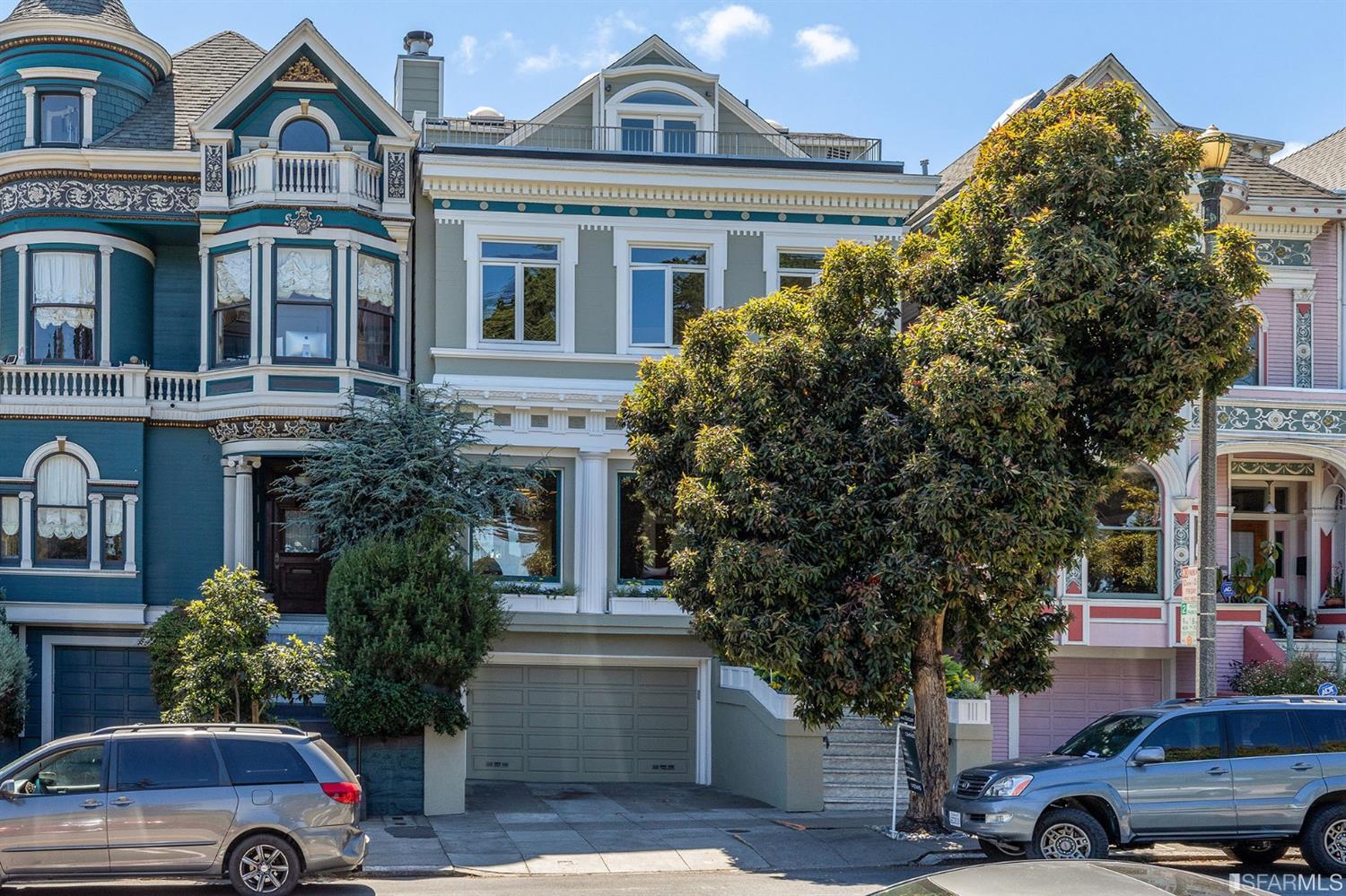 Click here to learn more about each property.
ARE YOU THINKING ABOUT BUYING, SELLING, OR INVESTING IN SAN FRANCISCO REAL ESTATE?
Give me a call today!