The dream of upgrading from 'the condo life' to a single-family home is a familiar and relatable story for many. The same is true for my fantastic clients who recently turned their dream into a reality, trading a 1,500-square-foot condo in Cole Valley for a 2,600+ square-foot house in the Sunset District, only 1/2 block from Golden Gate Park.
Here is a look at how I helped a family take advantage of the current market conditions to land a great deal on the perfect property!
1235 5th Avenue: A Sophisticated Single-Family For $3.1M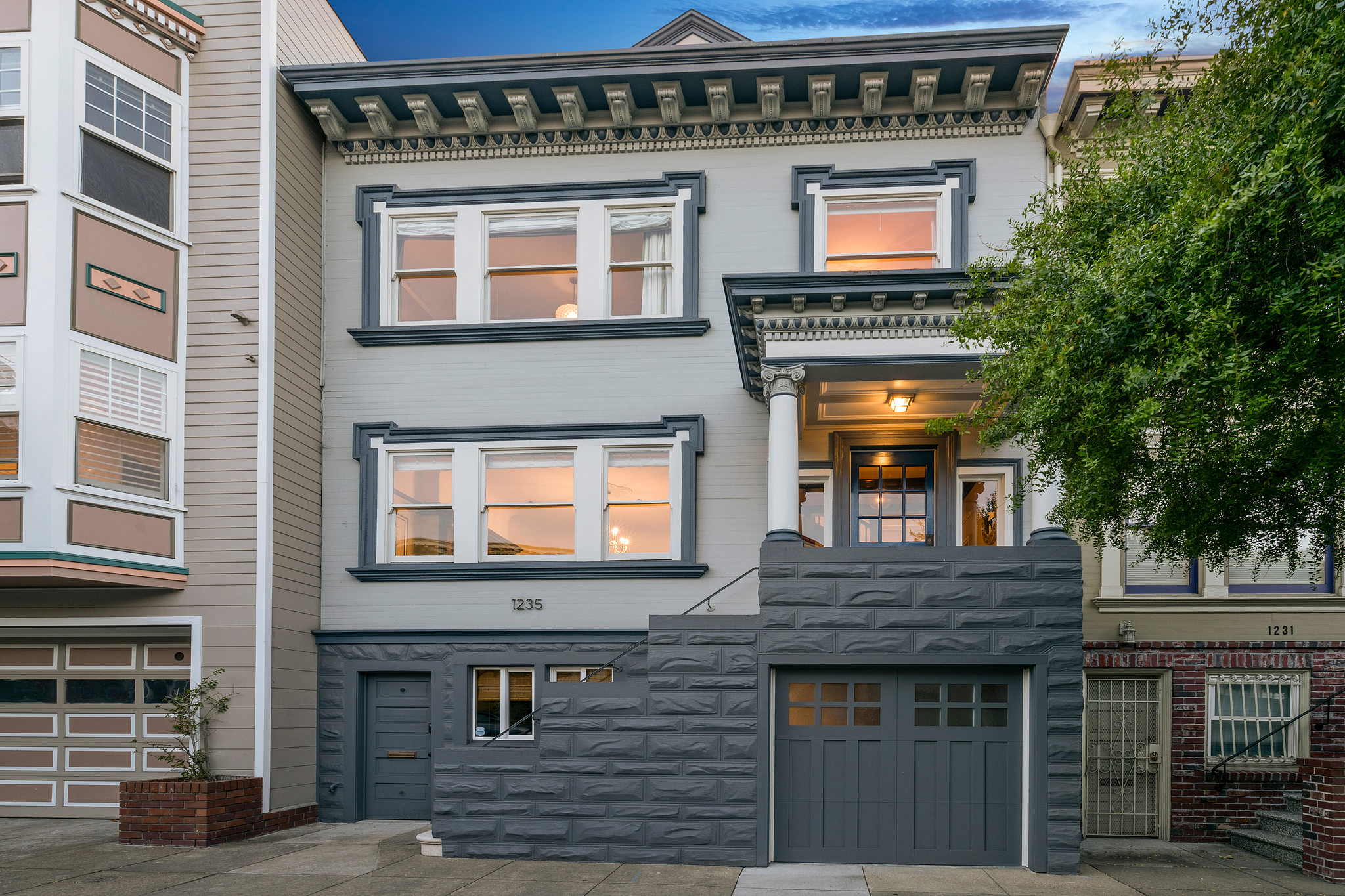 After living in a condo for some time, my clients and their family sought a new home with more indoor and outdoor space. With prices dipping lower than average, our goal was to take advantage of the current market conditions to get a home at a great price and to refi later. As owners of a condo in Cole Valley, they were able to leverage equity to do just that - landing them an incredible single-family at almost $200K less than the previous owner!

Located on a quiet block mere steps from Golden Gate Park, the Academy of Sciences, the Conservatory of Flowers, and the DeYoung Museum, 1235 5th Ave is precisely the type of home with the right living experience and location my buyers wanted.
From A Small To Spacious Kitchen

Cooking for friends and family is a dream in the spacious new kitchen with high-end appliances. Pick your place to dine inside or out: Pull up a stool and grab a bite at the kitchen island or the eat-in dining area, host dinner in the formal dining room, or dine outside under the stars on the beautiful walkout deck.
An Upgrade From Three Bedrooms To Five

Moving from a three-bedroom condo to a five-bedroom, two-and-a-half-bathroom single-family home is quite the upgrade! 1235 5th Avenue has fantastic finishes and a thoughtful layout that makes everyday living a breeze.
From A Shared Yard To Private Outdoor Living Space

There is nothing quite as refreshing as relaxing outside after a long day. My clients are looking forward to shooting some hoops and having a little R&R in their new private yard with a walkout deck and patio.
An Upgrade From One Level of Living To Three

Going from 1,500 SQFT to over 2,600 SQFT of living space provides my happy buyers with plenty of room to work and play. I'm honored to have helped this lovely family land the single-family home of their dreams. I wish them many happy memories in the years to come!

ARE YOU READY TO UPGRADE?
Buyers have had an interesting go of it the last few years. From bidding wars to inventory shortages and low-interest rates to high ones, many are trying to ascertain when the 'right time' is to make a move. While the answer does differ from client to client, the current local market conditions make now an excellent time to trade up strategically.
Home prices have dipped, so buyers can get into an incredible home at a lower price and leverage equity to upgrade from a smaller residence to a larger home. Yes, interest rates are higher, but remember: You date the rate but marry the price. I've also seen various situations recently where relationship banks or a little due diligence with selecting a new bank can get you much lower rates than advertised. Plus, conventional wisdom amongst many bankers is that interest rates will come back down in the next year or two and provide an opportunity to refinance.
Let's talk; I'm happy to help you create a strategy to get you where you want to be!

– JD