If you have the right expertise, taking subtle steps to spruce up a home can make a very visible difference. For example, check out my before and after pics of 50 Willard North St, a lovely single-family Spanish-Mediterranean home for sale near Rossi Park in the delightful Richmond District.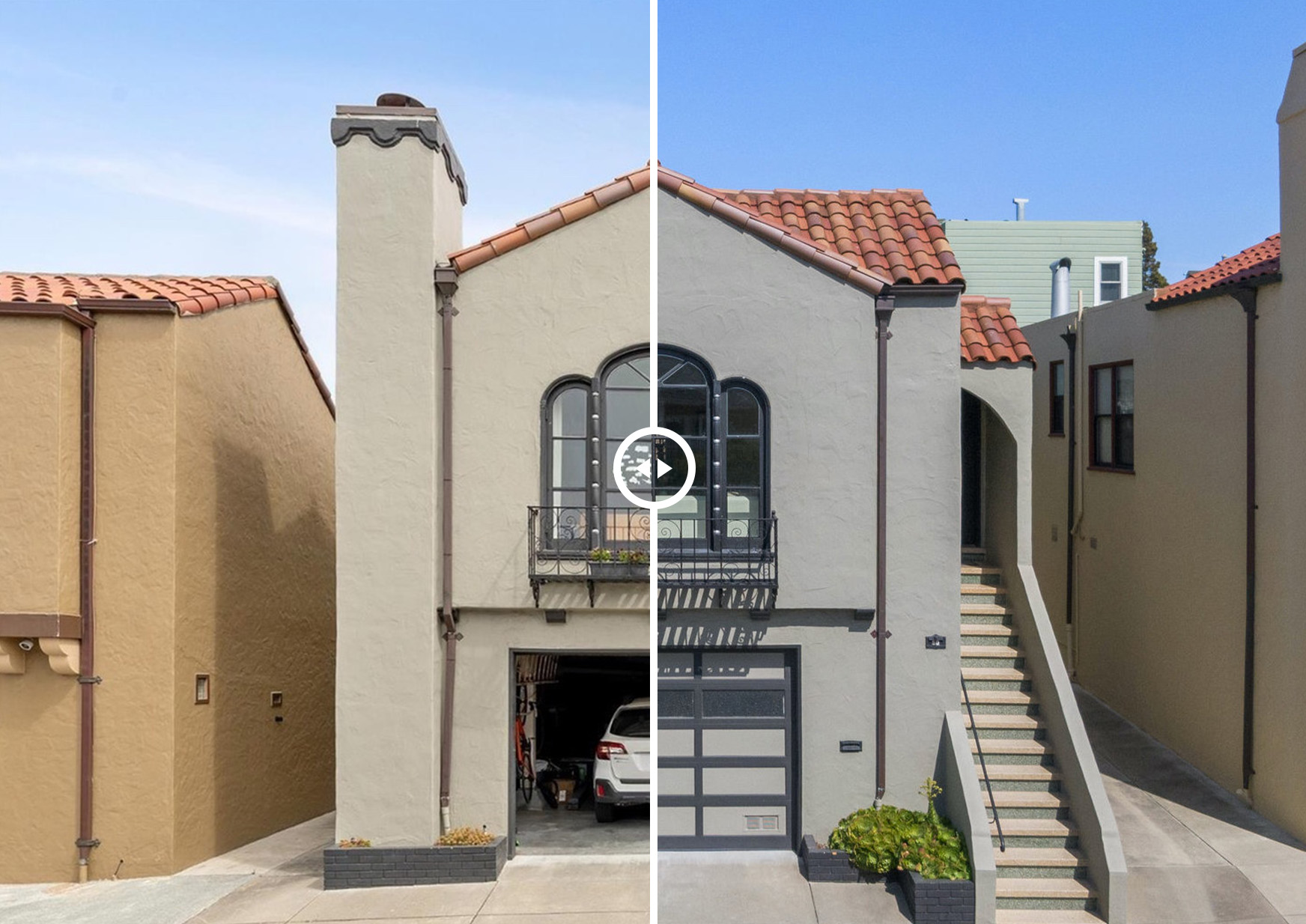 Painting an exterior can be a daunting task for some. But a fresh coat of exterior paint in the right shade can go a long way toward making a home feel fresh, new, and inviting.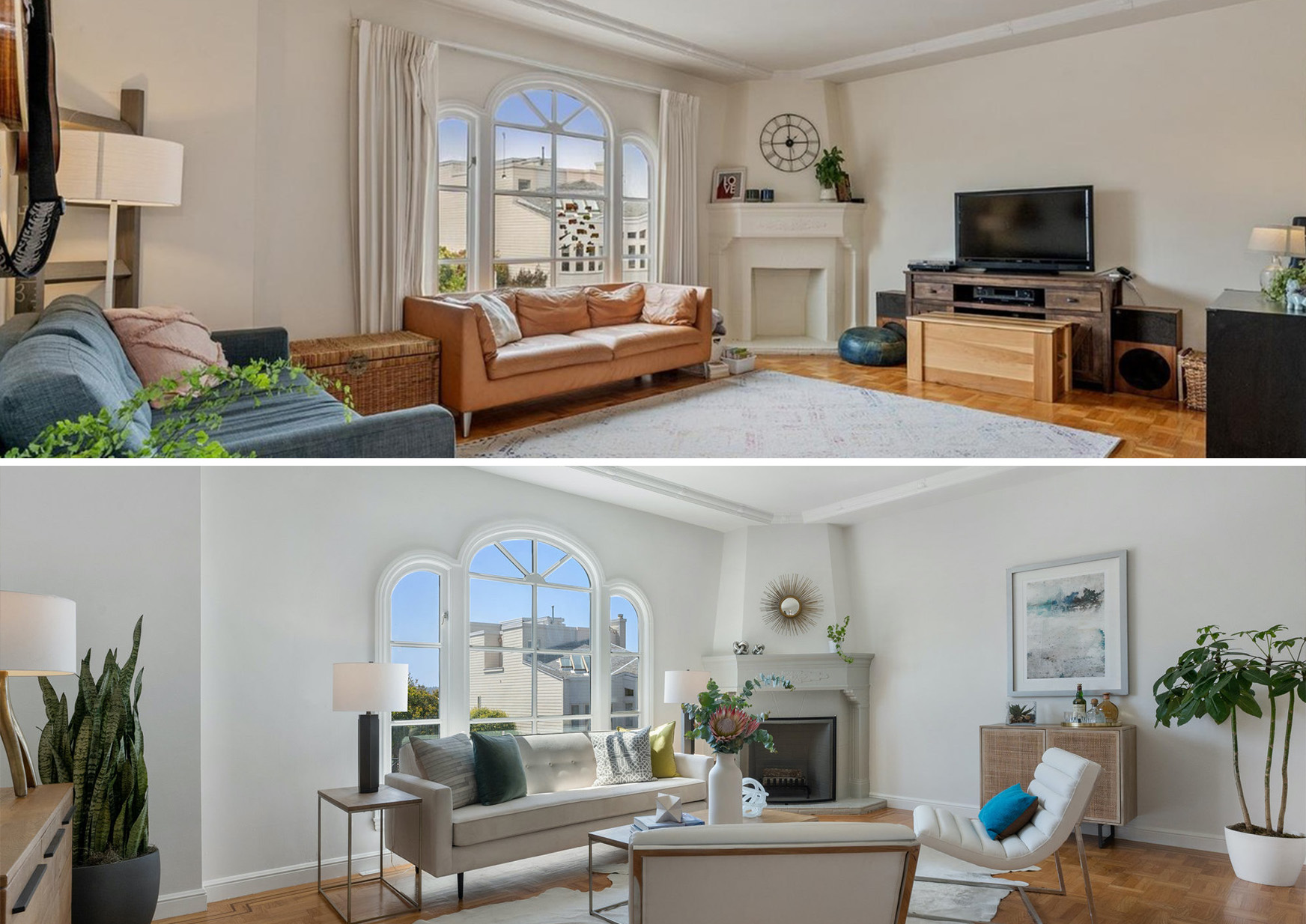 The living room also received a touch-up. Light and bright this room now feels crisp and clean compared to before.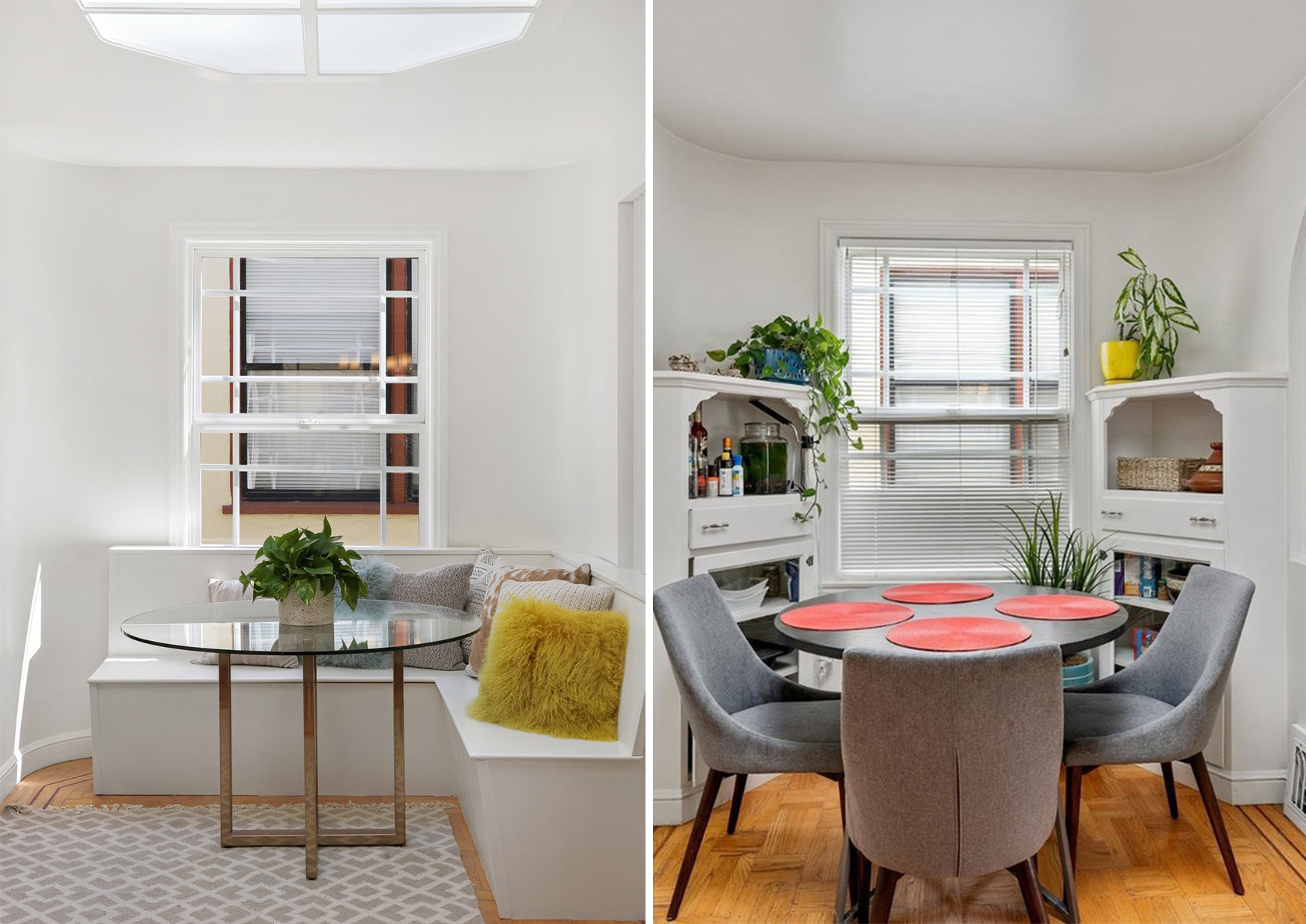 Sometimes all a space needs is a little simplification to reduce features that can cause an area to be overcrowded. This charming eat-in dining area now has clean lines – making it feel less cluttered and more like the perfect place to sip your morning coffee!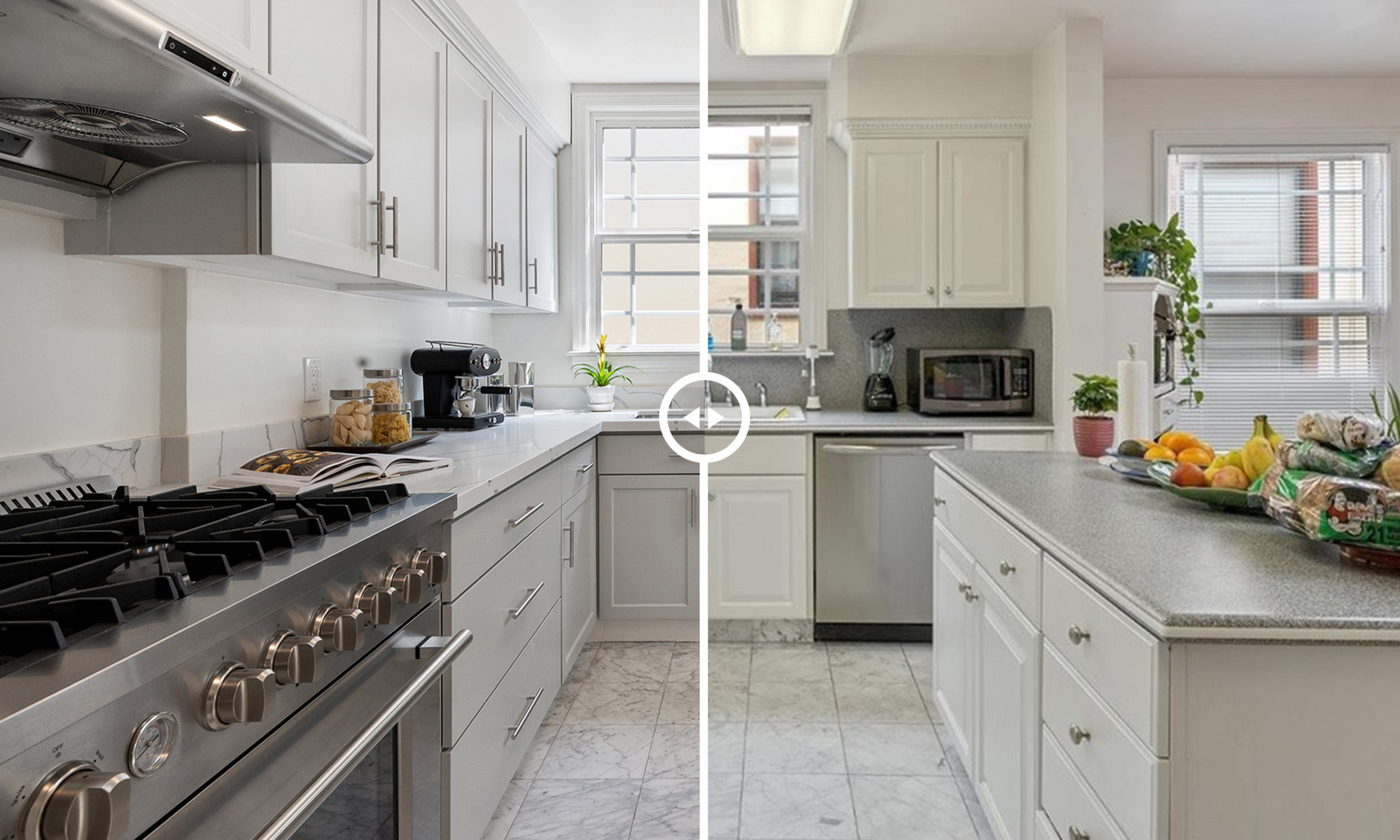 Which version of this charming kitchen would you prefer to cook a lovely dinner for your friends or family? Carefully curated fixtures and finishes transform this kitchen from dated to delightful.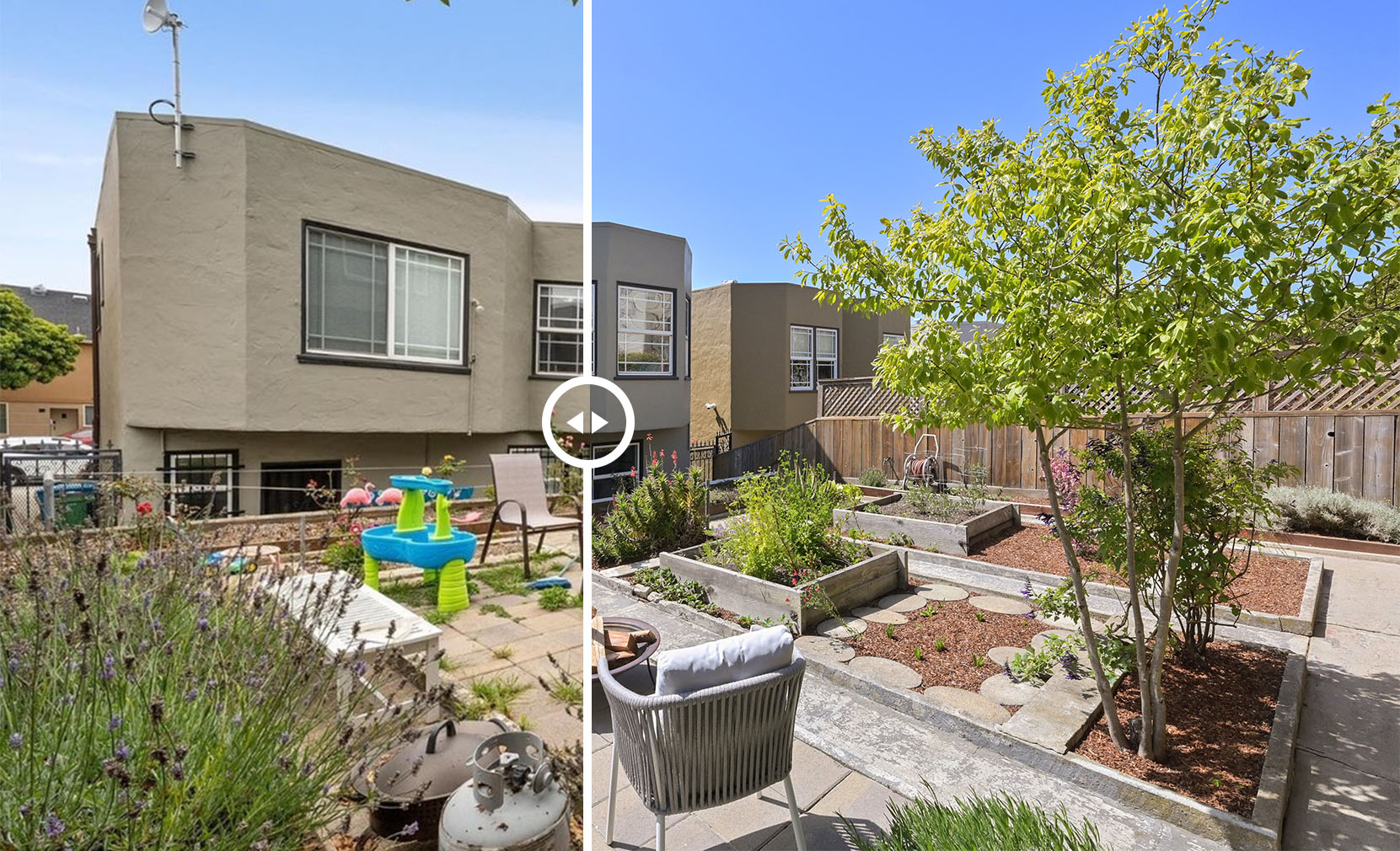 Landscaping and the creation of an outdoor living space reshaped this overgrown yard into a tranquil terraced garden. The rear garden is now well-manicured and functional – the ideal place to relax outside.
About the property: 50 Willard North is a 3 bedroom 1.25 bath home offered at $2,150,000. Click here to check out the property page for more information.
---
WOULD YOU LIKE TO SCHEDULE A PRIVATE SHOWING?
- Give me a call -