Perched on an exclusive tree-lined street in Ashbury Heights rests a cheerful Victorian home. The elegantly framed facade is painted a pale shade of seafoam and adorned with two sets of bay windows plus elegant egg and dart millwork. From the street, your eyes are drawn up to the gable roof topped with an old weather vane, and as you pass through brick pillars that bookend the sidewalk entry, you notice the calming green fronds of a palm tree peering at you from the rear yard.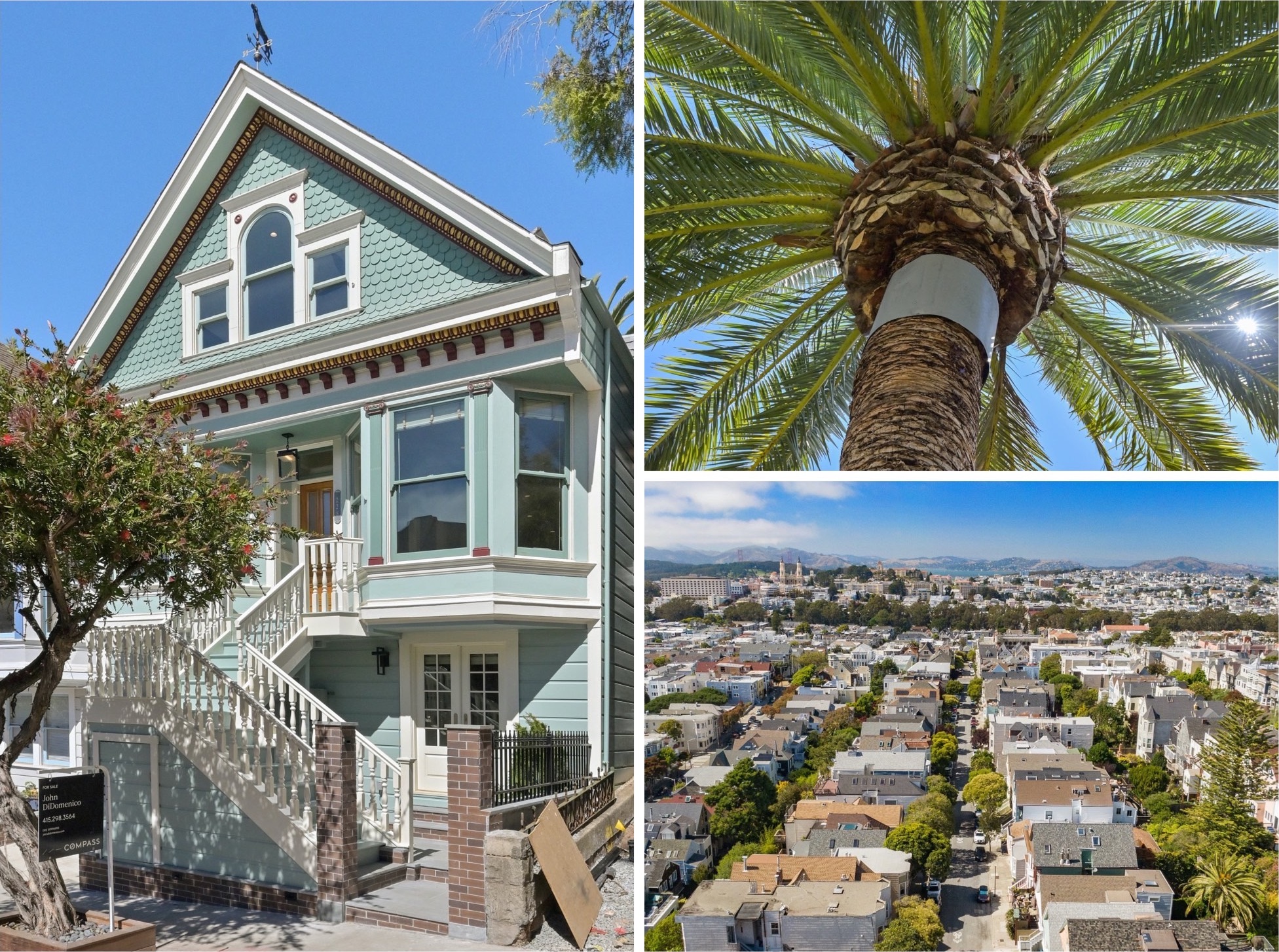 Ascending the custom wood staircase with its charming white rail, you unconsciously hold your breath as you turn the nob of the heavy wooden door. Your thoughts are fragmented, racing through questions and scenarios like, "Is this the one?" "If the inside is half as impressive as the exterior," "I love the vibe of this area," and "Even the sturdiness of the door feels right," before you shake off the excitement and calmly step into the foyer of 228 Downey Street.

Inside the grand ole Victorian, you feel instantly welcome and at ease. The open concept living room and dining area are awash in tranquil natural light and outlined by wainscoting. A large fireplace with marble surround and wood mantle causes your partner to squeeze your arm enthusiastically. They beam up at you and start whispering dreamy plans of sleepy winter days, reading by the fire, and hosting summer soirees with friends and family.

The dining room with its sophisticated shaded chandelier, the gourmet chef's kitchen with custom cabinetry, and the adjoining full bath with garden outlooks make sense and feel inexplicably right.

Half dazed, you continue to ooh and ahh your way over three living levels and 2,058 square feet of pure Victorian architecture until it occurs to you..."What if someone has already made an offer?" You MUST have this house!

Welcome to 228 Downey Street, where you can relax under the tranquil palm tree, take up gardening, dine outside, or entertain loved ones. Walk anywhere from your dream home and enjoy the luxury of living in one of San Francisco's most iconic neighborhoods.
Places You Can Go From 228 Downey Street
From 228 Downey Street, you can hike the iconic eucalyptus-scented trails of Mount Sutro or enjoy the many paths, outlooks, and tennis courts of Buena Vista Park and Corona Heights Park.
Stroll over to Golden Gate Park and Kezar Stadium in less than 15 minutes, or pop out for fresh air and fantastic city views at nearby Mount Olympus. Feeling hungry? Grab a bite at Zazie, Crepes on Cole, Cole Valley Tavern, Bacon Bacon, The Ice Cream Bar, and more!
The Sights, Culture, and Vibe of Ashbury Heights
A niche neighborhood, Ashbury Heights is a highly desired community with unparalleled views of the city and San Francisco Bay. Most homes within this area are of the classic Grand Edwardian and Victorian architectural styles. The leafy tree-lined streets are small, winding, and quietly 'above the fray.' Many elegant flats and apartment buildings, some built in the first half of the 20th century, dot the area. One favorite brick home 'does it up' every holiday.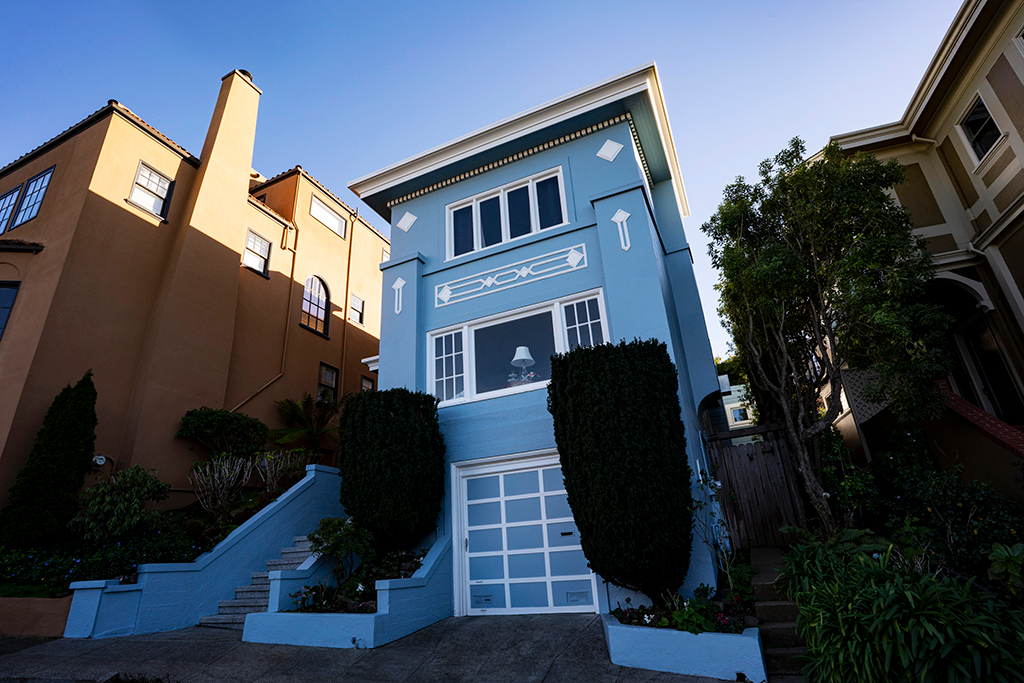 The Grateful Dead, Janis Joplin, and The TV show "That's So Raven" all had Ashbury Street addresses, making an Ashbury Heights address coveted by many and worthy of its stature.
The neighborhood is serene but with easy access to some hustle and bustle. Ashbury Heights borders Buna Vista and Cole Valley, making it near an array of shopping, nightlife, and urban amenities. Enjoy a brisk walk to chic pubs, clubs, cafes, and shops in Haight-Ashbury, Lower Haight, and The Castro.
---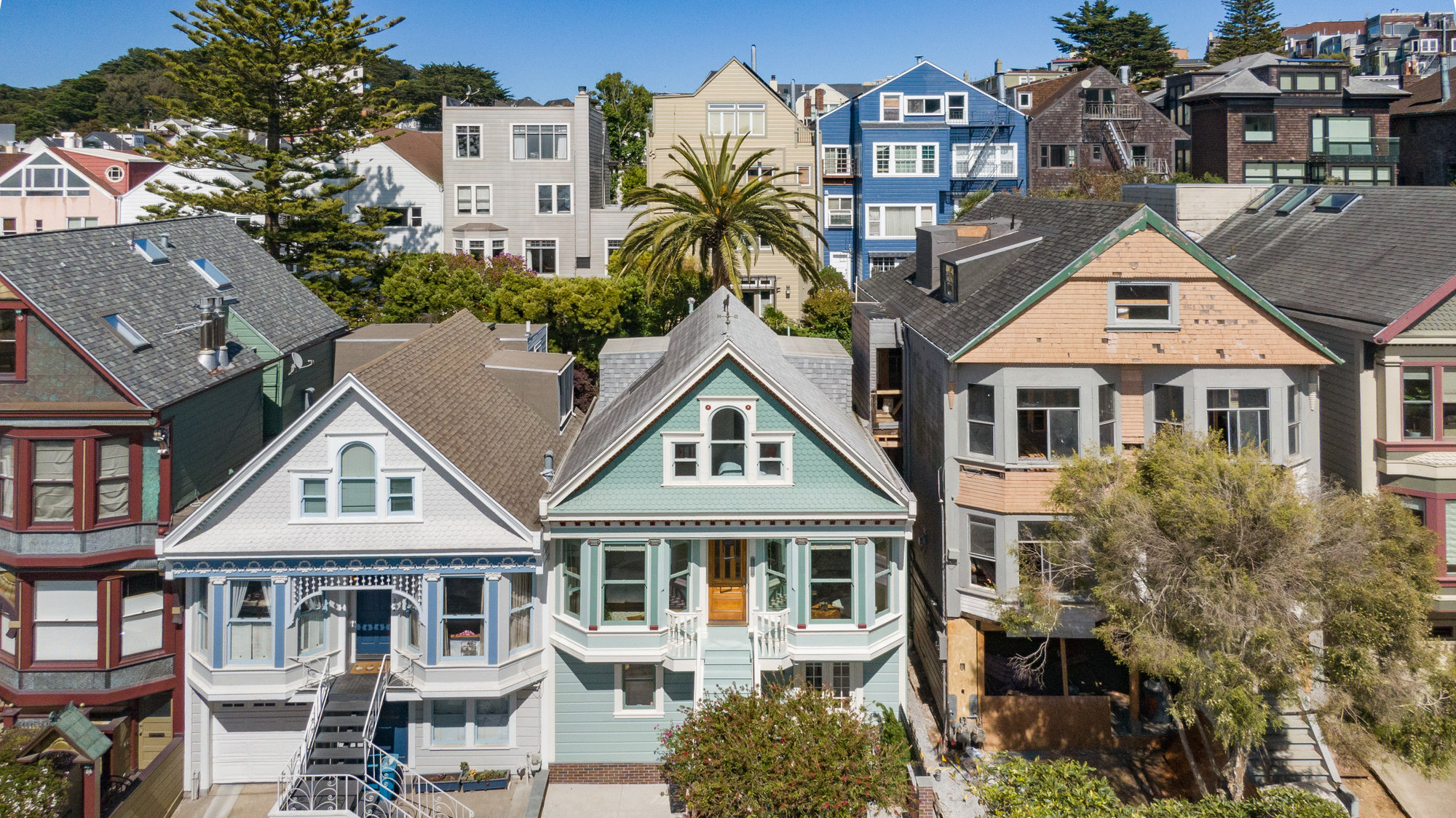 Want to learn more about 228 Downey Street? Visit 228Downey.com for additional property info.
Stop by the showing on Saturday, July 23rd, or Sunday, July 24th, from 1:00 pm - 3:00 pm.