As an agent, I am fortunate to have the opportunity to step into the homes and lives of my clients. Often I uncover remarkable historical stories that are touching and truly meaningful.
I was thinking about this while helping prep a home for sale on Edgewood Avenue the other day. The house, you see, was once owned by a prominent UC Doctor and his wife, who was an influential volunteer for the San Francisco Botanical Gardens.
The story is best told through photos. So, please join me for a photographic journey through the history and gardens of a rare home on Edgewood Avenue...
183 Edgewood Ave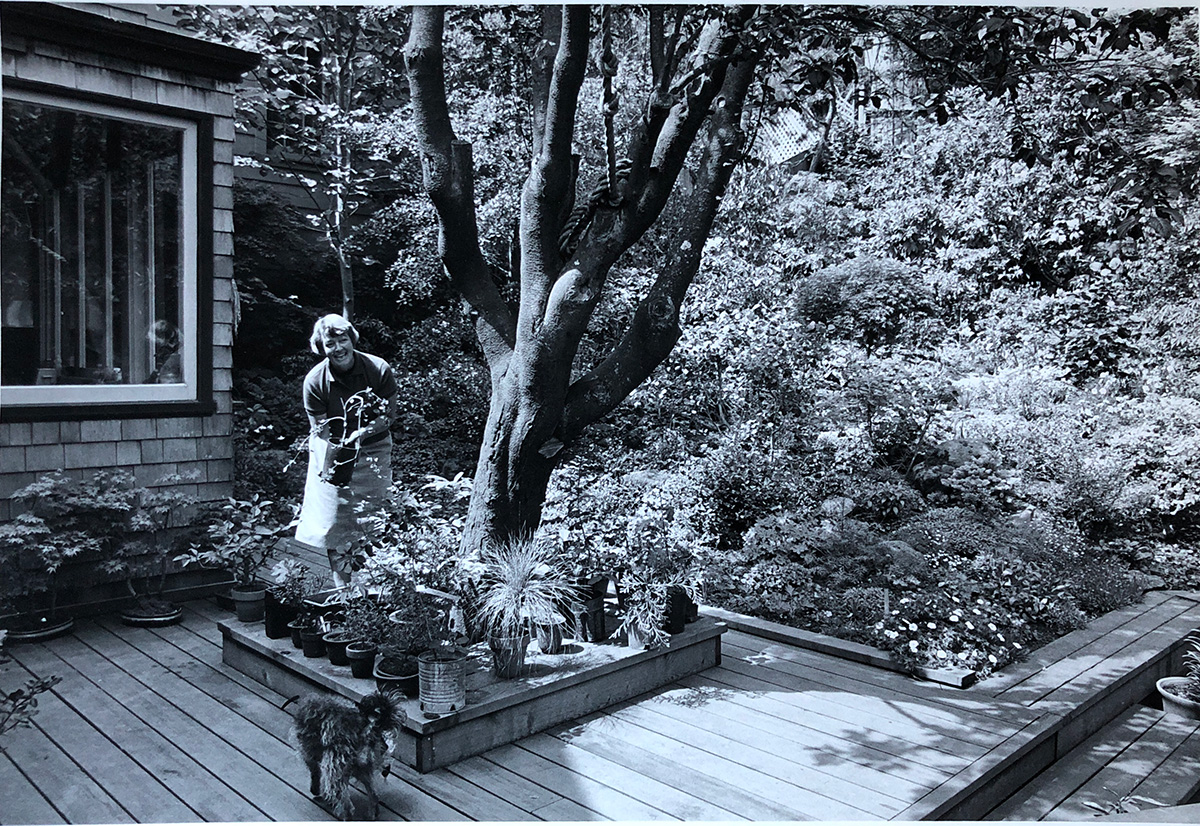 In the late 1970s or early 1980s, the home was visited by Sunset Photographers to photograph the garden for a magazine. Owner Barbara and pet Ribsy are captured enjoying the San Francisco sun and the many unique plants adorning the property.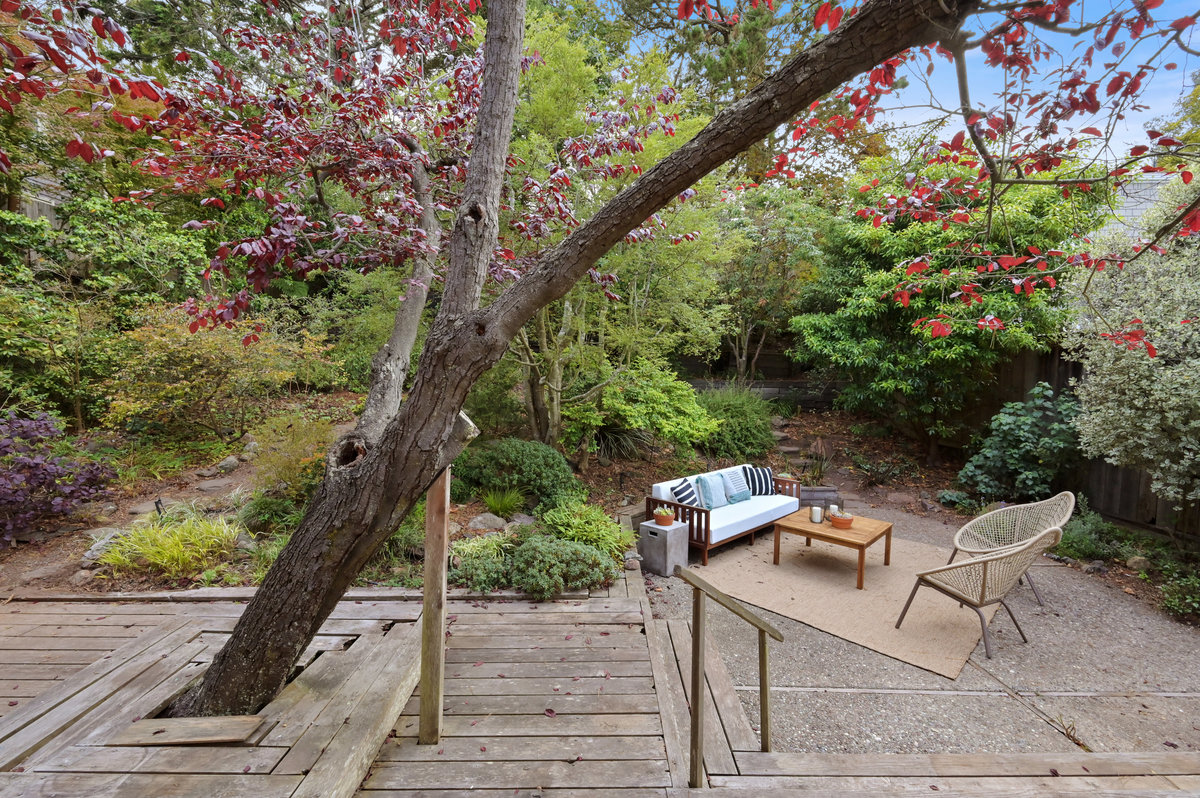 Today, the plum tree can still be seen in the immaculately landscaped garden and outdoor living space.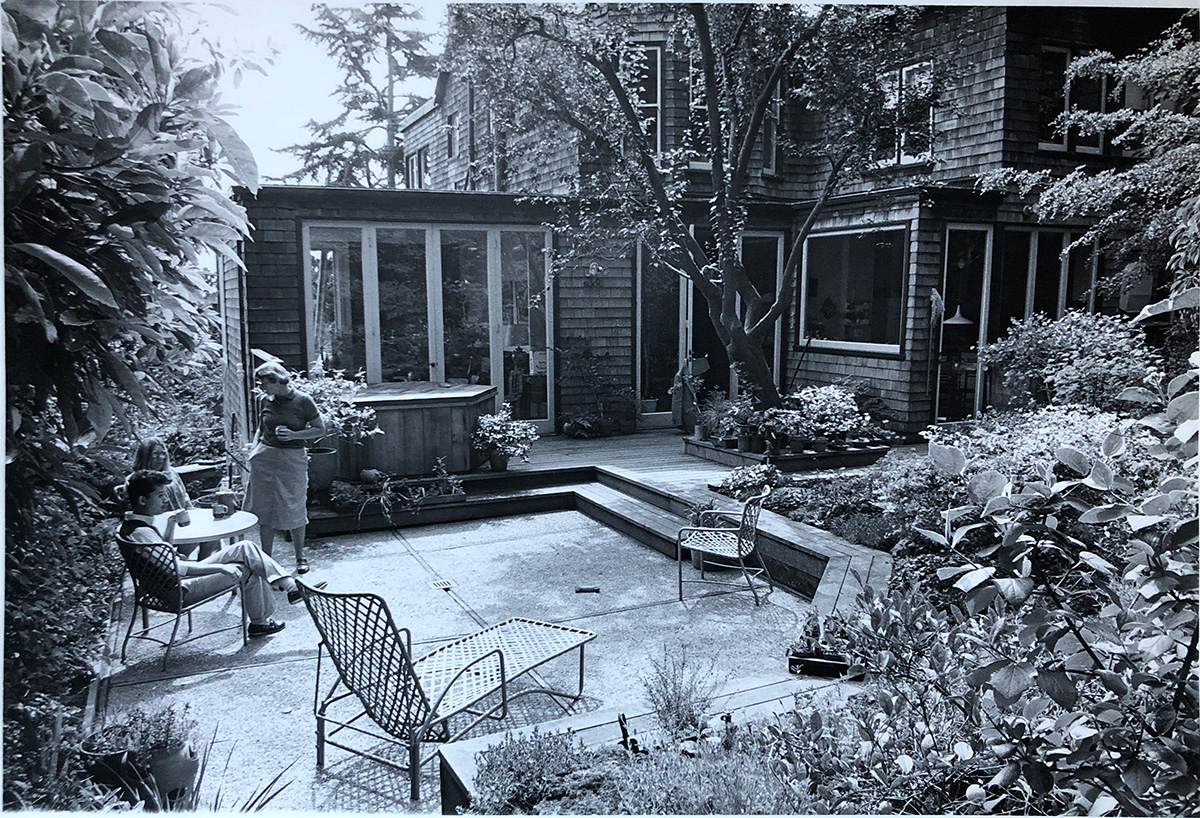 People enjoy drinks on the serene patio (photo taken in the late 1970s or early 1980s).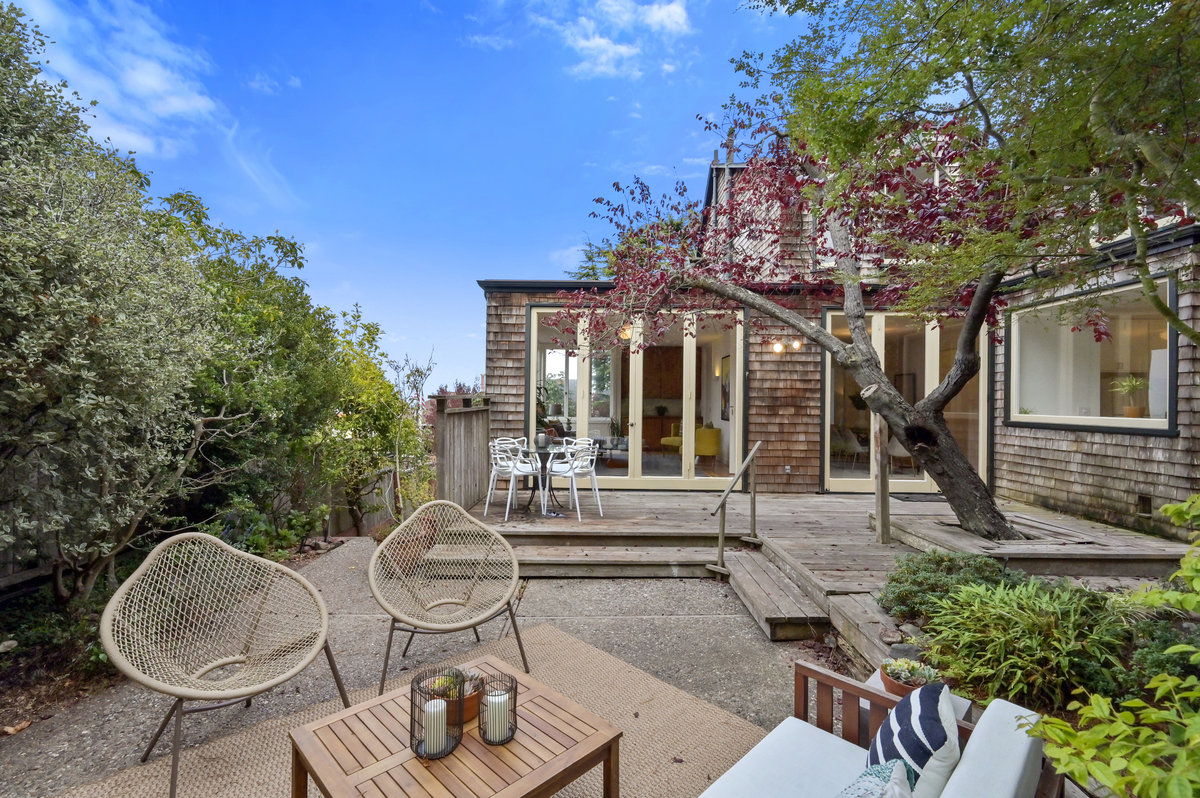 With help from the long-time landscaper Michele, listing agent Susan Mcbride and I were able to ensure the many plants and trees amassed by the owner were meticulously maintained and well-manicured. Today, the patio is still ideal for gathering with friends and family.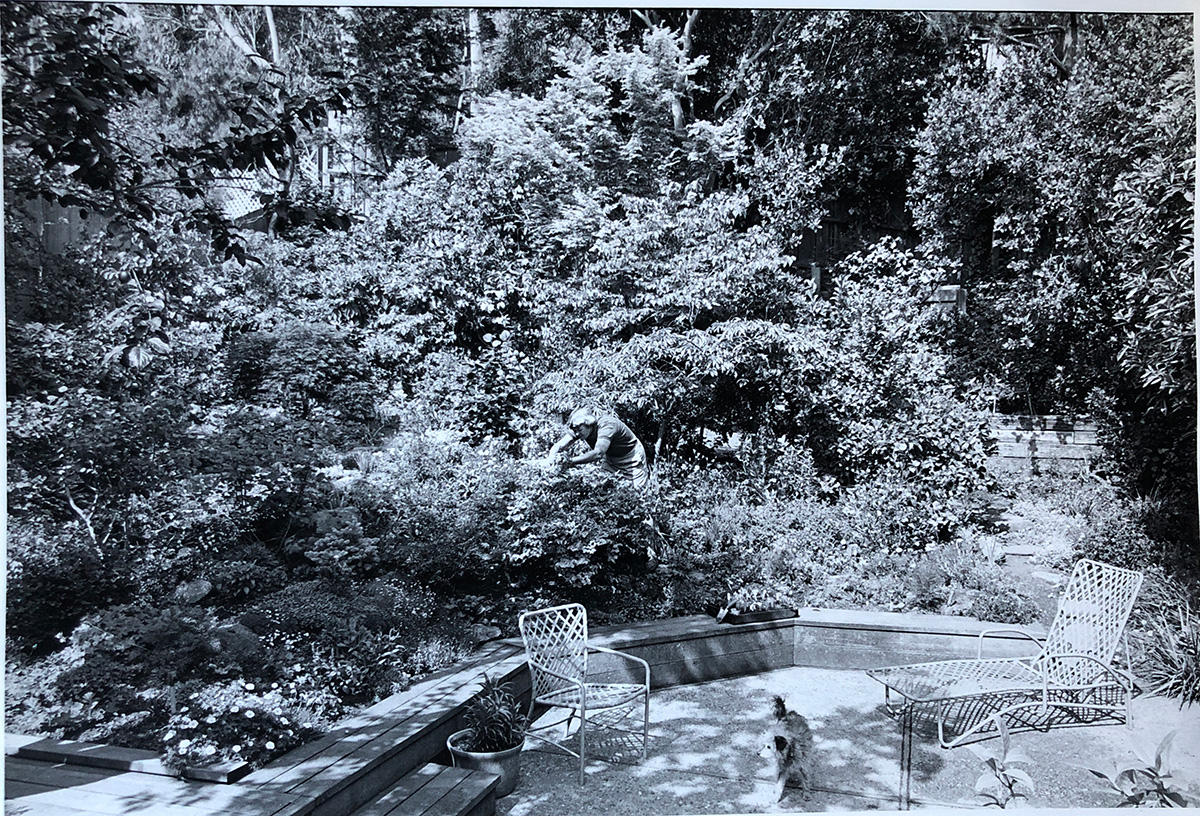 The owner, pictured above, collected new plants for the garden wherever she went, including a Beech (Fagus) tree, a paper bark maple tree, a draping Loropetalum Chinensis, and several unusual species of Camellia. She belonged to horticultural groups, including the Rock Garden Society, and was particular about rock placement in the garden.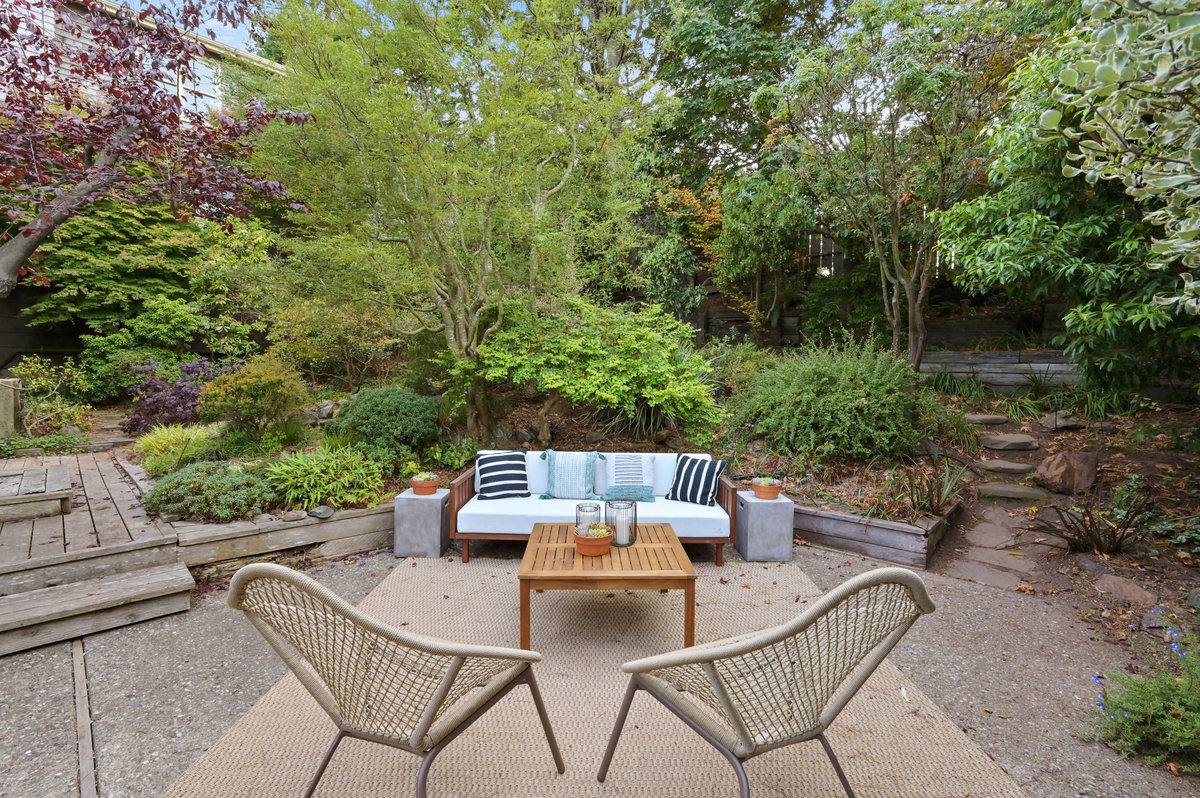 The careful curation of plants and decades of thoughtful landscaping make this outdoor haven an idyllic space to enjoy year-round.

*Special thanks to Peter for sharing historical photos of the property and Michele for helping with landscaping and providing insight about the gardens.
Visit 183Edgewood.com to check out this delightful view property.
---
Gardening Resources
The story of Edgewood Ave caused me to reflect on the tangible and intangible value of green space and the benefits of gardening and outdoor living. A lush garden with perfectly positioned plants that provide color and coverage year-round is something many people desire. Yet, not everyone knows how to garden or where to go when there isn't space for one. So, here are a few excellent local resources to help.
San Francisco Botanical Gardens: The San Francisco Botanical Gardens offers various events, including forest bathing, outdoor meditation, plant sales, and after-school gardening for children. Visit sfbg.org for more info.
The North American Rock Garden Society: NARGS is for those who care about studying, preserving, and cultivating some of the planet's most fascinating plants. Check out nargs.org to learn more.
LoveYourLandscape.Org: This site provides a wealth of information from the National Association of Landscape Professionals, including water-saving tips, pruning, and plant placement. Visit loveyourlandscape.org.