Recently, I've had quite a few people ask me, "What opportunities do you see within the 2023 San Francisco real estate market?" The answer varies, of course, depending on each individual's long-term real estate and financial goals. Yet, I want to help answer that query by highlighting a trending opportunity for buyers and providing some foundational insight regarding San Francisco market cycles and what I'm hearing from the experts.
An Opportunity For Buyers To Upgrade
One of the best opportunities within this climate is to trade up strategically. Home prices have dipped, so now is an opportune time for buyers to get into an incredible home at a lower price. The scenario fluctuates. It may look like a condo owner tapping into their property equity and utilizing it to finance a single-family home purchase or a homeowner leveraging equity to upgrade from a smaller house to a larger home.
Yes, interest rates are higher at the moment but remember: You date the rate but marry the price. I've also seen various situations recently where relationship banks or a little due diligence with selecting a new bank can get you much lower rates than advertised. Plus, conventional wisdom amongst many bankers is that interest rates will come back down in the next year or two and provide an opportunity to refinance.

Right now, I have a buyer client executing this strategy flawlessly! They have a renovated single-family in the Sunset District under contract for a fantastic price. Naturally, my clients are thrilled to upgrade their ownership from a condo to a spacious single-family house. 286 Fair Oaks in Noe Valley and 834 Clayton Street in Cole Valley are additional sales that recently took advantage of the lower prices to trade up.
Appreciating & Depreciating Markets
As a top-producing agent and property owner for over 20 years, I have worked through and been immersed in more than three real estate cycles. Like many things, there are patterns and correlating opportunities within real estate.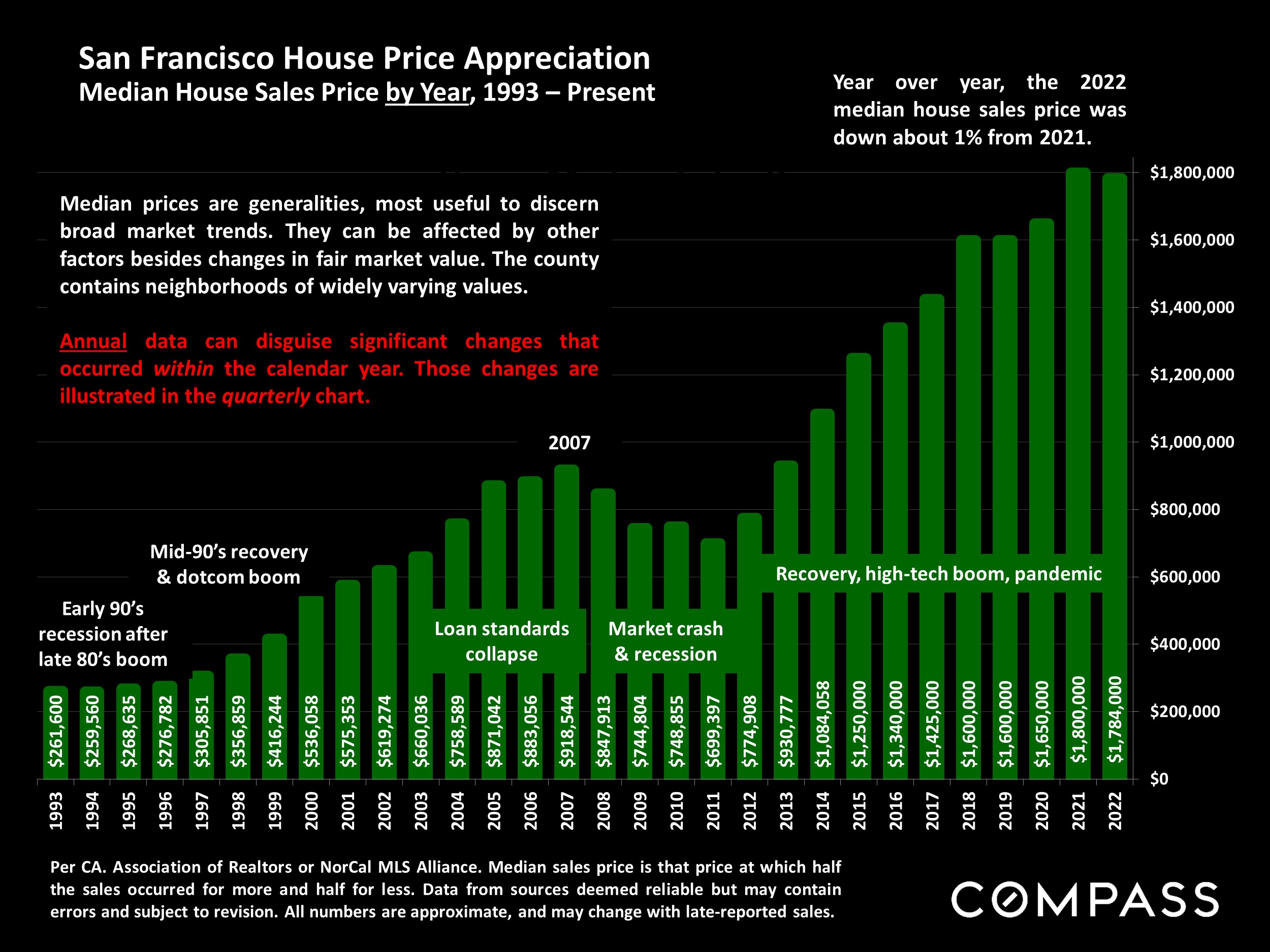 Appreciating markets, like the last expansion from Spring 2012 to Spring 2022, featured home prices that went up like a rocket. While slower depreciating markets, like Fall 2008 to Winter 2011, have been consistently shallower and shorter over time. Many experts believe San Francisco will return to a rapidly appreciating market in just two years.
---
Would you like to take advantage of lower real estate prices, too? I would love to do the same for you; Ask me how!